Read More
Spicy Chicken Arrabbiata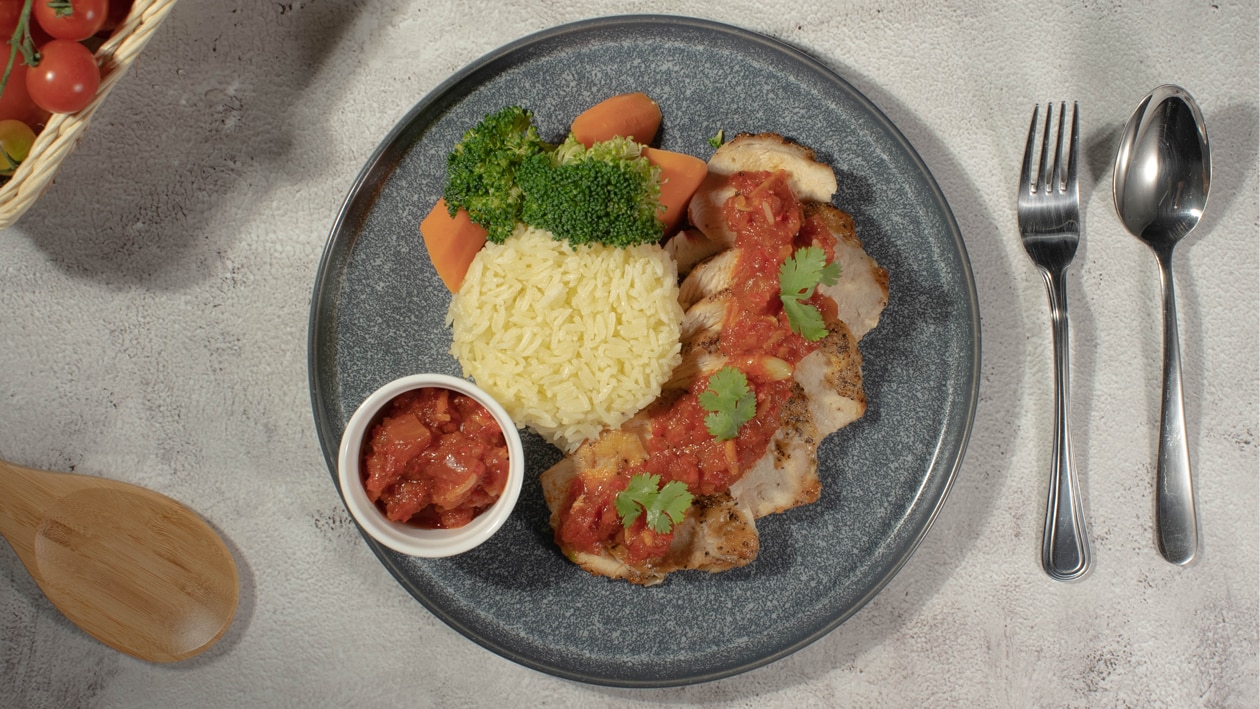 Ingredients
Spicy Chicken Arrabbiata
Calculate Dish Cost
Total Cost of Ingredients
RM6.0
Protein
Skinless and Boneless Chicken Breasts
/pc
4.0 pc
0%
Black Pepper, Coarse To Taste
/
0.0
0%
Base Sauce
Knorr Pronto Italian Tomato Sauce 2KG
/ml
600.0 ml
0%
Red Chillies, chopped
/g
60.0 g
0%
Garlic, chopped
/g
20.0 g
0%
Shallot, chopped
/g
80.0 g
0%
Smoked Paprika Powder
/g
5.0 g
0%
Sides
White rice, washed
/g
250.0 g
0%
Shallots, blended
/g
30.0 g
0%
Garlic, blended
/g
30.0 g
0%
Water To Measure
/
0.0
0%
Total Cost of Ingredients
Cost per Serving
Food Cost Margin
Protein
Skinless and Boneless Chicken Breasts

4.0 pc

Black Pepper, Coarse To Taste
Base Sauce
Red Chillies, chopped

60.0 g

Smoked Paprika Powder

5.0 g
Sides
White rice, washed

250.0 g
---
Protein

Season chicken breast.

Brown in a pan with cooking oil.

Remove chicken and set aside.


Base Sauce

In the same pan, saute garlic, shallot.

Add in Tomato Pronto, and red chilli. Bring to a simmer.

Add remaining. Season to taste.


Sides

In a pot, add all ingredients.
Bring to boil, let it cook.

Set aside.


Final Plating

Add cooked chicken breast into the sauce. Simmer.

Serve on the side with rice.