Thai Green Curry Lasagna
Excite your diners with oozing creamy thai green curry between lasagna layers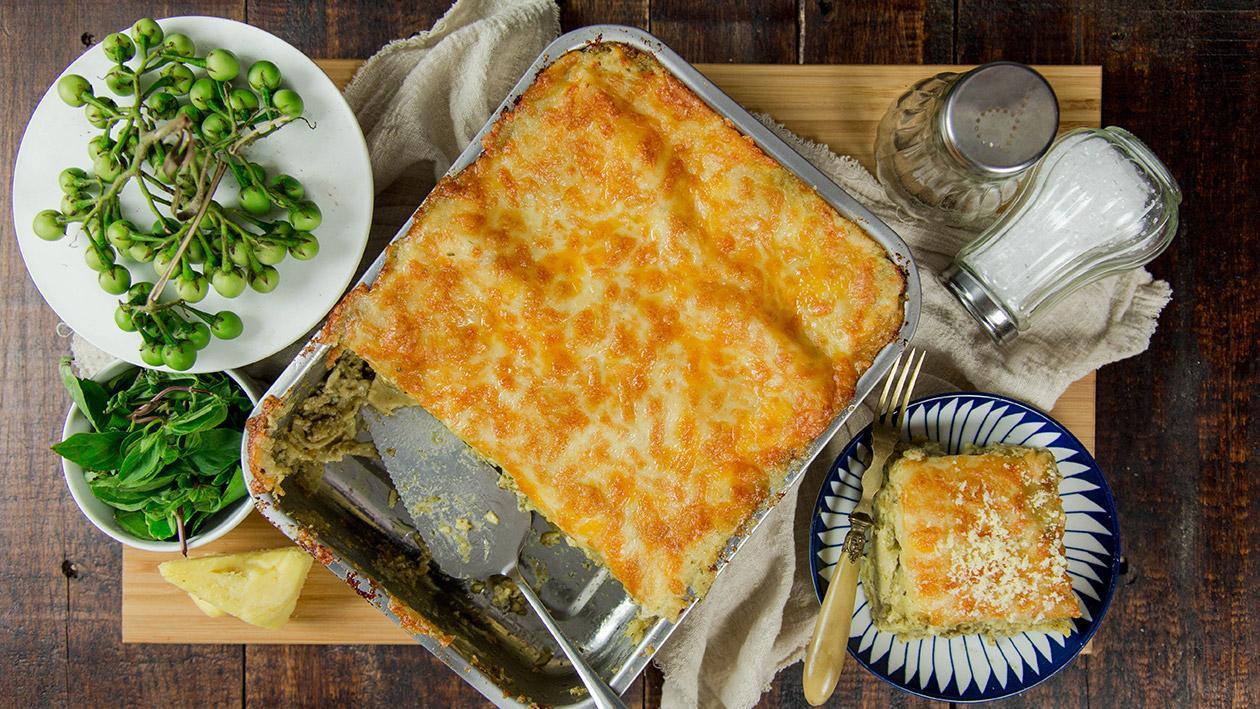 Ingredients
Preparing the Minced Chicken
Preparing the Blended Paste
Preparing the Green Curry
Preparing the Carbonara Sauce
Preparing the Lasagna
Preparation
Preparing the Minced Chicken

Fry the Minced Chicken with Corn Oil till cooked. Set aside.

Preparing the Blended Paste

Blend Shallot, Garlic, Ginger, Lemongrass, Chili Padi, Green Chili, Thai Basil Leaf, Coriander Leaf, Dry Shrimp Paste, Filtered Water and Corn oil.

Preparing the Green Curry

In a heated pot, add in the Blended Paste, Lime Leaf, Fish Sauce, Brown Sugar, Knorr Lime Seasoning Powder, Knorr Chicken Stock.

Preparing the Carbonara Sauce

Bring Filtered Water to boil and add in Knorr Carbonara Sauce. Stir well to dissolve and boil to thicken.

Preparing the Lasagna

In a serving bowl, create multiple layers, by laying the Lasagna from bottom to top in this order: Lasagna Skin, Green Curry, Carbonara Sauce.
Add Mozerella Cheese at the top.
Bake in oven at 160 Degree Celsisus for 30mins.