Welsh Rarebit
This great looking open faced sandwich oozes of cheddar and a splendid sauce
Western
Main Course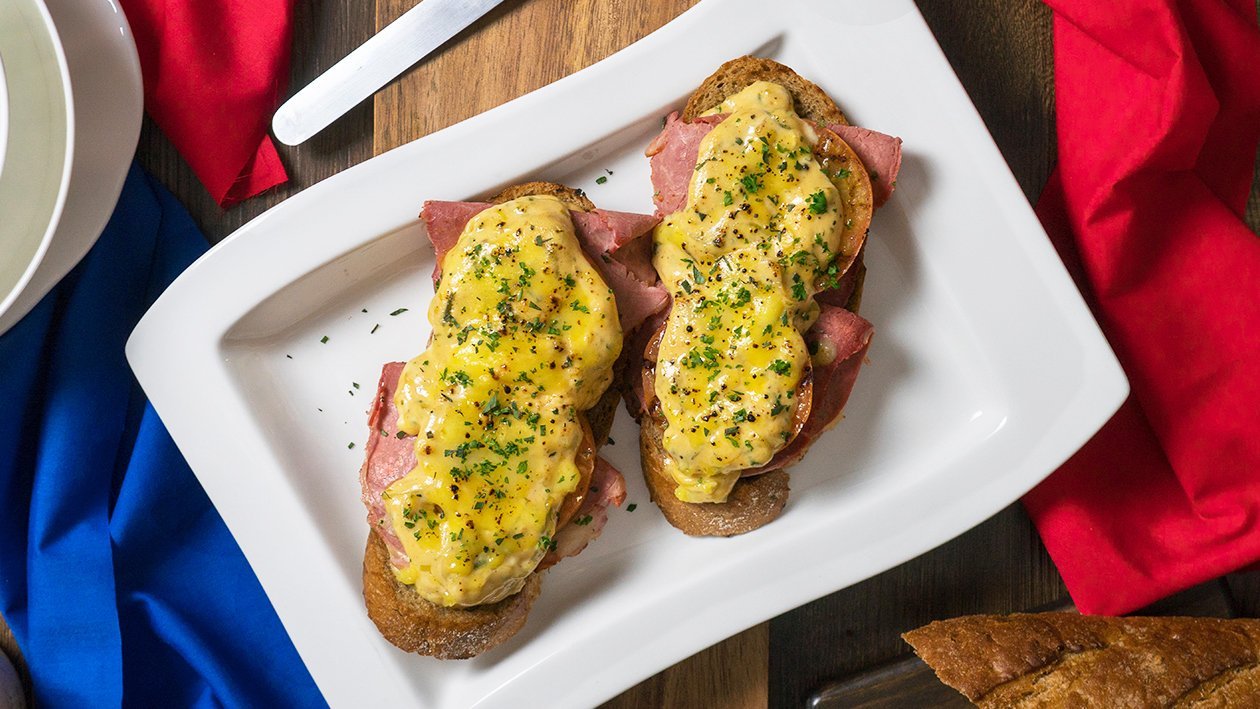 Ingredients
Welsh Rarebit
Calculate Dish Cost
Total Cost of Ingredients
RM0.01
Sauce
Unsalted Butter
/g
100.0 g
0%
Leek (fine slice)
/g
150.0 g
0%
Mixed Capsicum, diced
/g
80.0 g
0%
Cheddar Cheese
/g
100.0 g
0%
Paprika Powder
/g
2.0 g
0%
Mustard powder
/g
10.0 g
0%
Worcester Sauce
/g
15.0 g
0%
Spread
Lady's Choice Real Mayonnaise 3L
/g
300.0 g
0%
Layering
Beef Pastrami
/g
100.0 g
0%
Tomatoes, sliced
/g
100.0 g
0%
Cheddar Cheese
/g
50.0 g
0%
Total Cost of Ingredients
Cost per Serving
Food Cost Margin
Sauce
Leek (fine slice)

150.0 g

Mixed Capsicum, diced

80.0 g
Spread
Layering
Preparation
Sauce

Heat up butter at low heat, sauté leek and scallion to soften.
Add in paprika, Worcester sauce, English mustard, seasoning and cheddar.

Spread

Add in Mayonnaise into the pot. Fold and mix well.

Layering

After mixing, spread on a slice of baguette, layer with beef pastrami, tomatoes and additional cheddar.
Baked in the oven for 180ᵒC for 8 minutes. Garnish with Parsley.