Wild Mushroom Soup
Wild mushrooms should always be cleaned thoroughly. The smallest amount of sand can ruin the entire soup. Make sure you buy your wild mushrooms from a reputable grocer so that you can always trace their origin.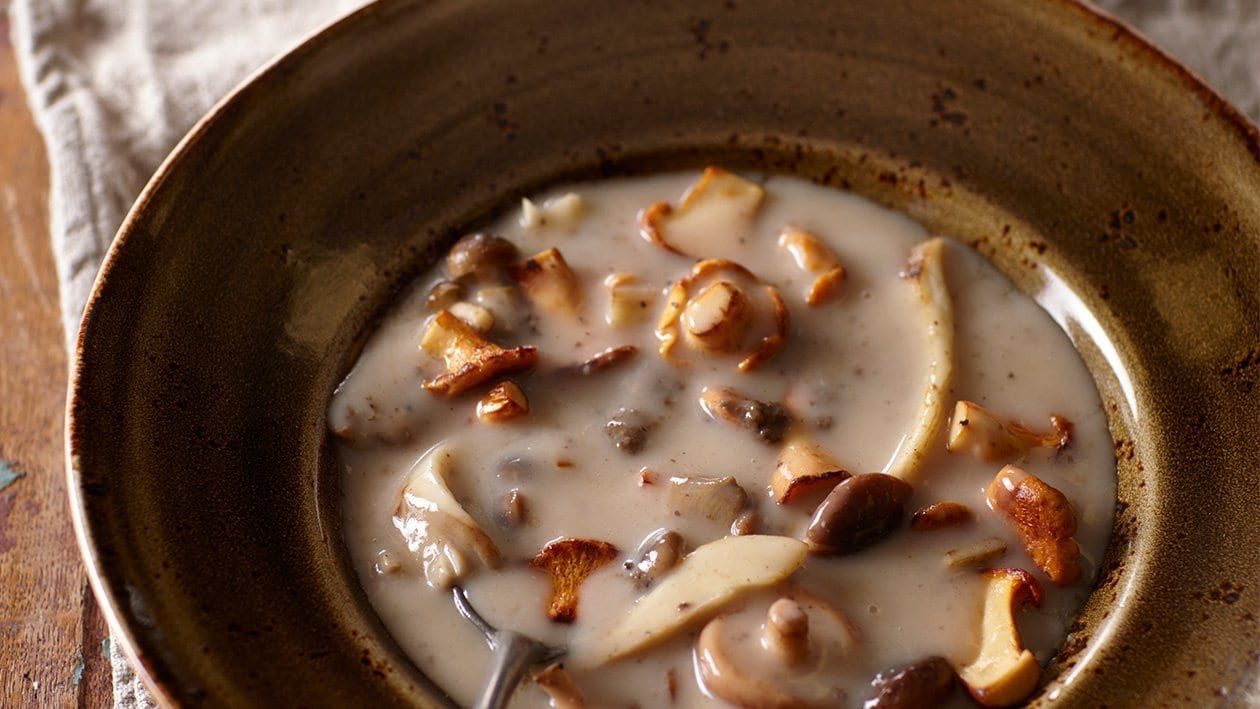 Ingredients
Saute Mushroom
Yellow Onion (diced)

50.0 g

Mushrooms, Shitake

100.0 g
Soup
Preparation
Saute Mushroom

Saute the garlic and onion with corn oil in the hot pan.
Add in mushroom stir fry until brown and fragrant.

Soup

Bring 2 liter of water to a boil and add in Knorr Cream Of Mushroom soup powder stir until smooth.
Simmer for 5 minutes and ready to use.

Assemble

Divide the mushroom over the soup plates and ladle the soup over them.