Baked Lobster with Thai Mango Salad and Basil Vinaigrette
Unripe green mangos are used as the base for this salad. They are firm and thus perfect for julienne cutting. The fresh juliennes are cut shortly before serving so they stay nice and crisp.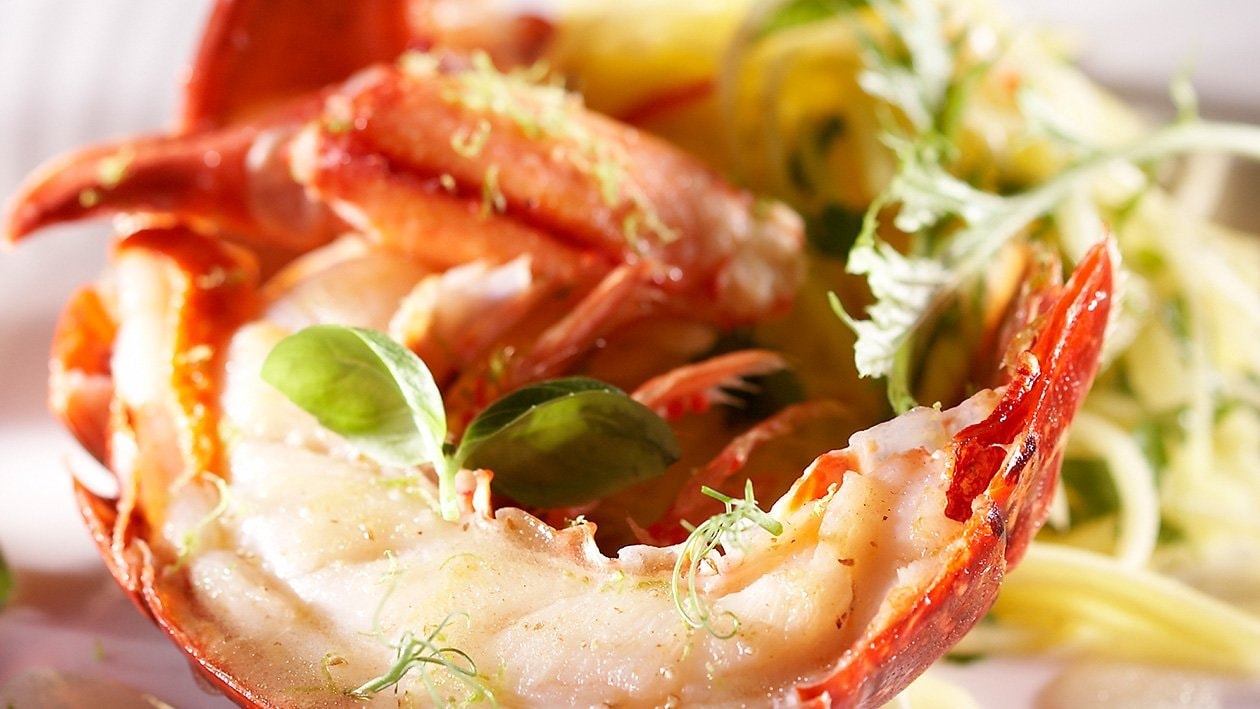 Ingredients
Lobster
Mango Salad
Fruits, Young mango

500.0 g

Lemongrass, sliced into fine rings

1.0 pc
Basil Vinaigrette
Basil Leaf, chopped

60.0 g

Coriander Leaf, finely chopped

20.0 g

Mint Leaf, finely chopped

10.0 g
Plating
Preparation
Lobster

Boil the lobster, rinse in cold water, halve them and prepare for cooking.
Heat up margarine, add in garlic chop and saute the lobster.

Mango Salad

Cut mango into julienned strips.
Cut the lemongrass into fine rings.
Slice shallots.
Sprinkle Knorr Lime Powder.
Add sugar.
Add fish sauce.
Toss well and set aside.

Basil Vinaigrette

Finely chop all the basil, coriander and mint leaf.
Mix with corn oil.
Tossing with Mango Salad.

Plating

Dish the lobster and mango salad onto to the plate and garnish with some basil cress and lime zest.