Breezy Blues
Freezing the blueberries beforehand keeps this drink cool and flavourful!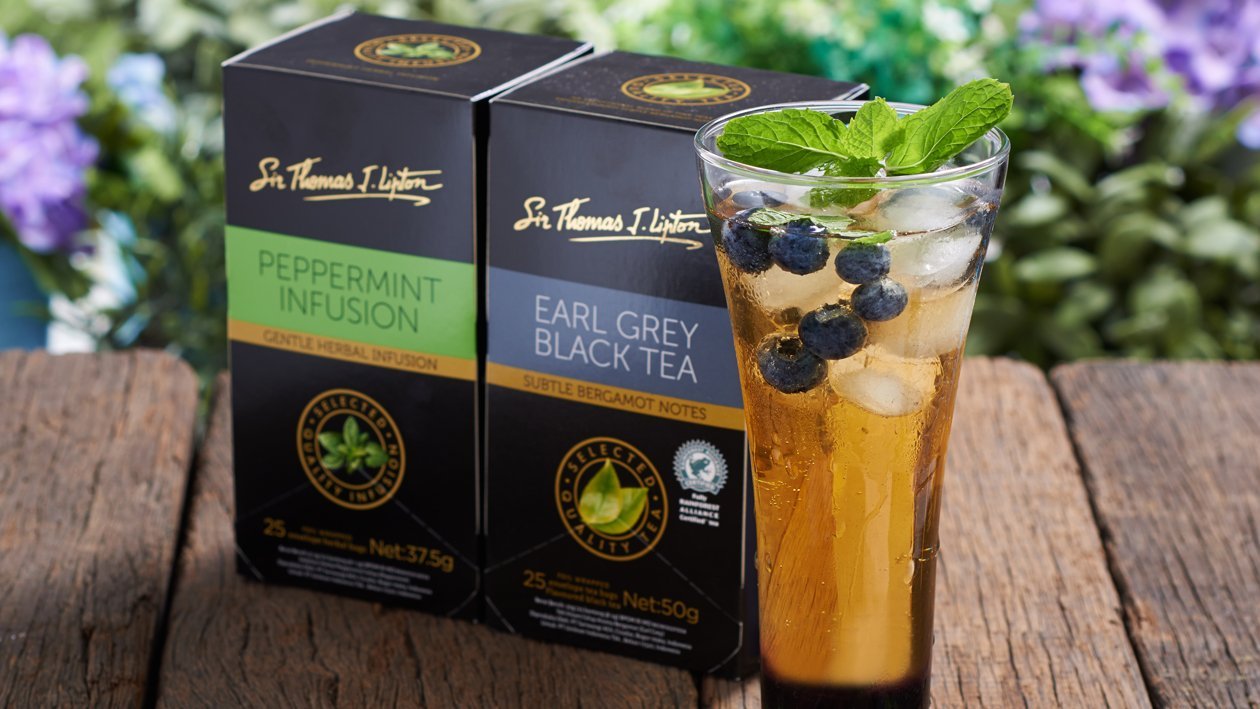 Ingredients
Sugar Syrup
Assembly
Monin Blueberry Puree

60.0 ml

Sparkling Grape Juice

200.0 ml

Fresh Mint (for garnishing)
Preparation
Sugar Syrup

In a saucepan, add in 1 cup of water and 2 cups of sugar and stir the mixture gently until most of the sugar has dissolved on low heat.
Add in the remainder sugar and stir until it is completely dissolved.
Set aside to cool.

Assembly

In a saucepan, bring the water to a boil. Add in Sir Thomas Lipton Earl Grey Black Tea and Sir Thomas Lipton Peppermint Infusion tea bags and let it steep for 5 minutes. Set aside to cool.
Add 15 ml of Monin Blueberry Puree into 4 glasses each filled with ice cubes.
Pour in the Sir Thomas Lipton tea mixture and the sparkling juice.
Add some syrup to taste. Garnish with some fresh blueberries and fresh mint.