Broth with Dried Tuna, Soba Noodles, Bok Choy and Spring Onions
This dish is inspired by the classic Japanese soba noodles. You can also add thin slices of beef tenderloin to the broth.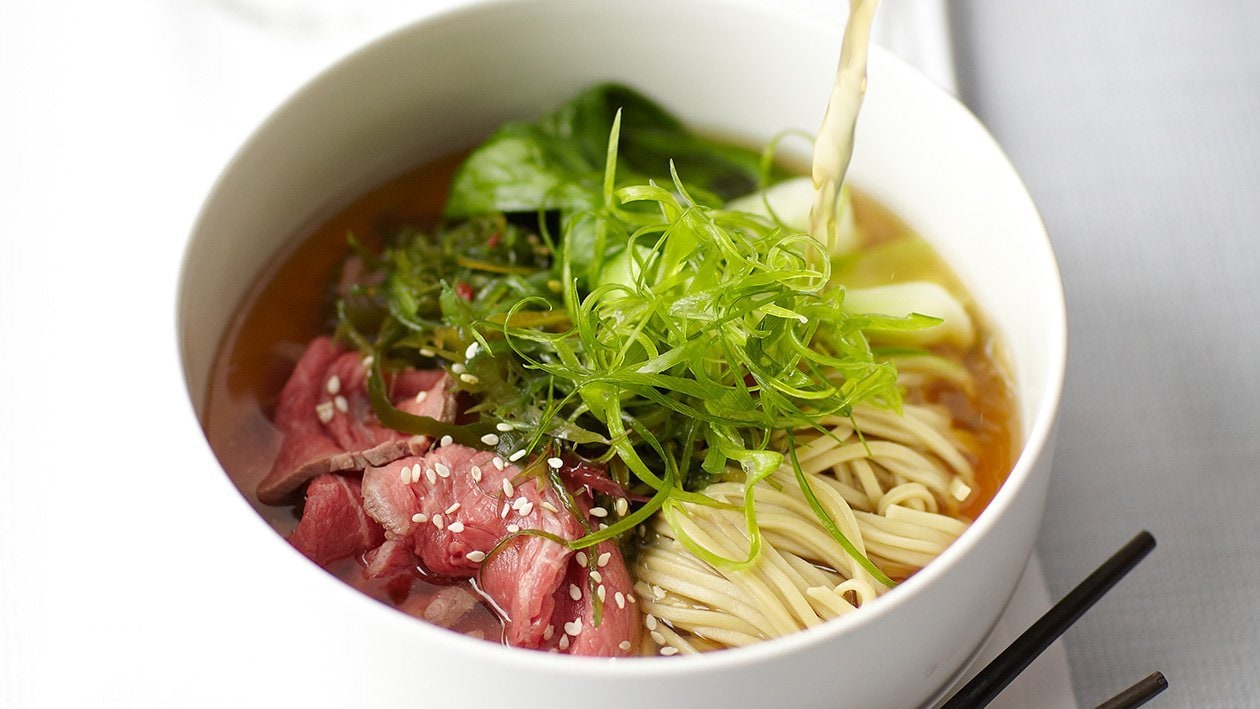 Ingredients
Beef Broth
Garnish
Flour, Noodles, Soba

450.0 g
Presentation
Preparation
Beef Broth

Bring 4 litres of water to a boil and add the beef broth and bonito flakes.
Strain the broth.

Garnish

Boil the soba noodles.
Finely cut the green parts of the spring onions and leave them in ice water.
Clean the rest of the spring onions and cut them into small rings.
Clean the bok choy and blanch briefly.

Presentation

Twirl the noodles around a fork and place in bowls.
Pour over the broth.
Divide the bok choy, snow peas, spring onion rings over the bowls and add the green of the spring onions on top.
Top the dish off with a sprinkle of sesame seeds, nori and wasabi julienne.
Cut tenderloin into thinly slice.