Chicken Kebab Burritos
Add an Asian twist to Mexican burritos by swapping out the traditional carne asada with chicken kebab.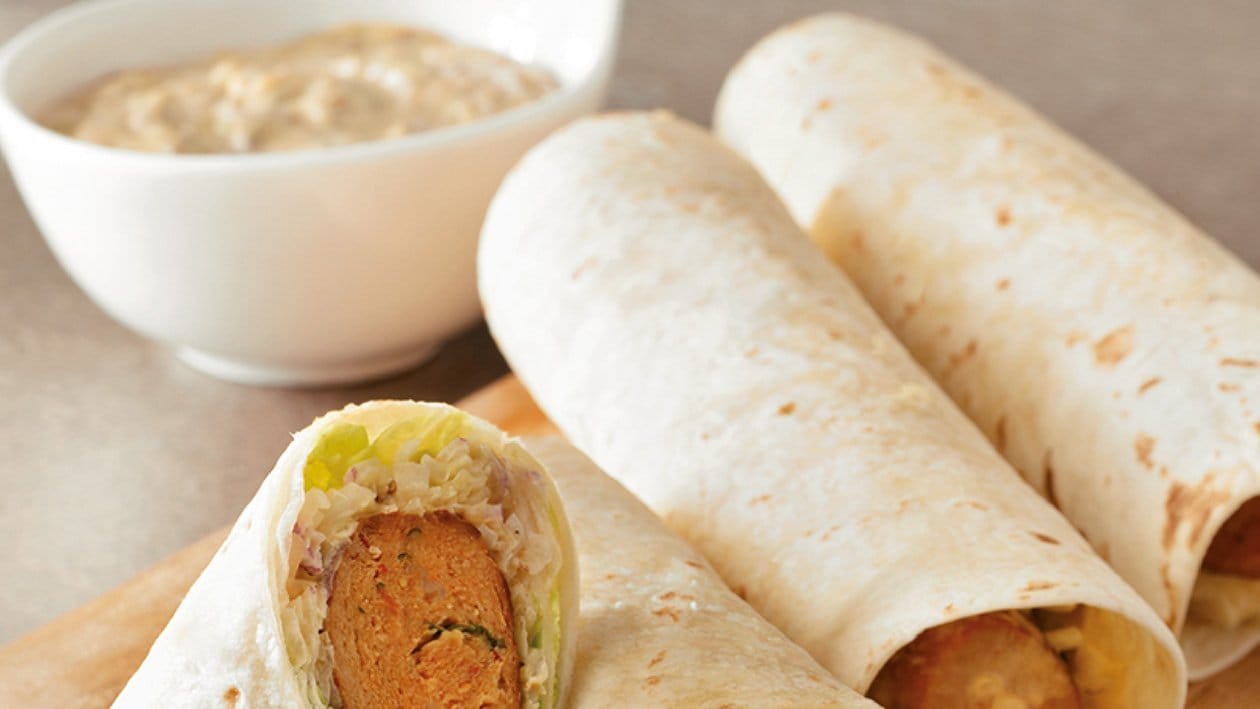 Ingredients
Chicken Kebab
Garlic Cumin Dressing
Preparation
Chicken Kebab

Place all ingredients in a bowl and mix well. Marinate in chiller for 2 hours.
Portion 30gm of minced chicken and portion into mini patties. Lay them on an oiled roasting pan.
Roast mini patties in combi oven at 180° Celsius, for about 15 minutes. Remove from oven, set aside.

Garlic Cumin Dressing

Combine all ingredients. Ready to serve.

Assembly : Chicken Kebab Burritos

Spread prepared "Garlic Cumin Dressing" on Tortilla Skin.
Arranged vegetables and 2 pieces of prepared "Chicken Kebab", at the edge of the tortilla.
Tightly roll the tortilla.
Heat on a dry frying pan.
Cut into half and served with additional prepared "Garlic Cumin Dressing".