Crispy Fried Prawn Cutlets, Sweet Chilli Mayonnaise
Add a touch of Thai to your mayonnaise and create a quick simple dipping sauce that will be sure to excite your customers - perfect with prawn cutlets!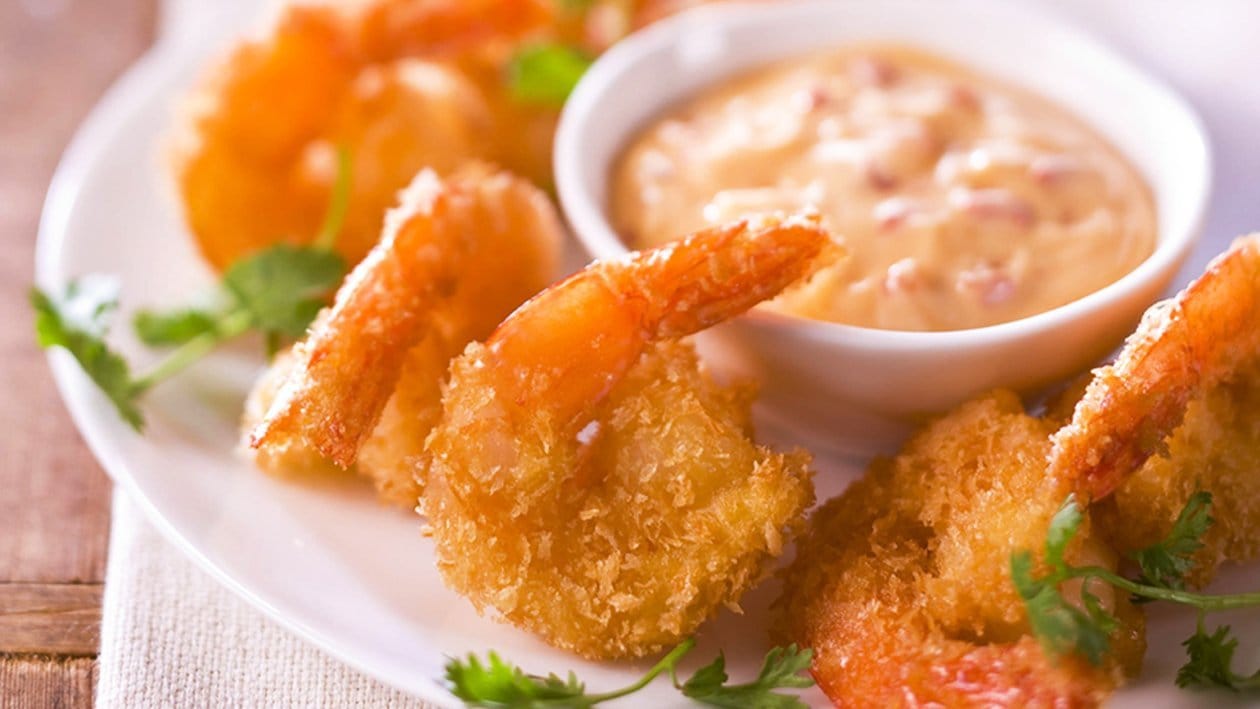 Ingredients
For the Prawns
Panko Bread Crumbs

500.0 g

Prawn Cutlets, butterflied

30.0 pc
For the Mayonnaise
Chilli Sauce 2.2 kg 25 g

25.0 g
To Finish
Preparation
For the Prawns

Clean and cut butterfly the prawns.
Whisk the eggs with the milk and place into a bowl, in a separate bowl place the flour and the bread crumbs in another.
Firstly dip the prawns into the flour, shake off the excess and dip into the egg mix, finally place into the breadcrumbs.
Preheat the deep fryer (180 degrees Celsius) and cook the prawn cutlets until golden brown.

For the Mayonnaise

Combine the Lady's Choice Real Mayonnaise and Chilli Sauce.

To Finish

Arrange the prawns on a plate and place the sweet chilli mayonnaise into a side dish.
Garnish with the coriander.