Fish "Umai"
Considered the Malaysian ceviche, this refreshing fish dish comes from the East Malaysian island of Sarawak.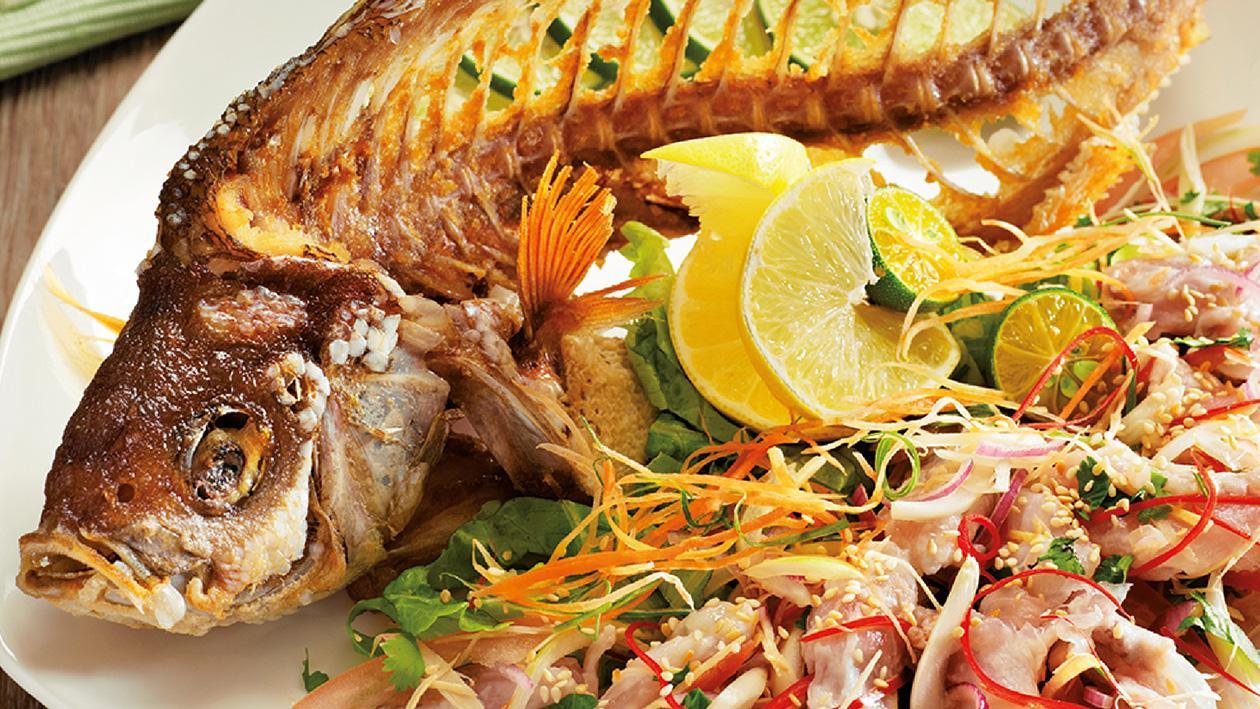 Ingredients
Salad
Yellow Onion, sliced

40 g

Coriander Leaf, roughly chopped

20 g

Young Ginger, sliced

40 g

Red Tomato, seedless, sliced

40 g

Red Snapper - boneless, sliced

300 g
Garnish Mix
Spring Onion, julienne

50 g

Red Chili - seedless, julienned

30 g

Sesame Seeds, toasted

10 g
Preparation
Salad

Combine all ingredients.
Cover and chill until Snapper turns white and opaque.

Garnish Mix

Wash and trim vegetables accordingly.
Julienne all vegetables. Keep chilled.
Heat saucepan and toast sesame seed. Toss and set aside.

Assembly

Arranged prepared "Umai Fish".
Garnished ontop with "garnish mix".