Fried Sea Bass with 3 Flavour Sauce
Crispy Fried Sea Bass coated with flavourful sweet, sour and salty sauce.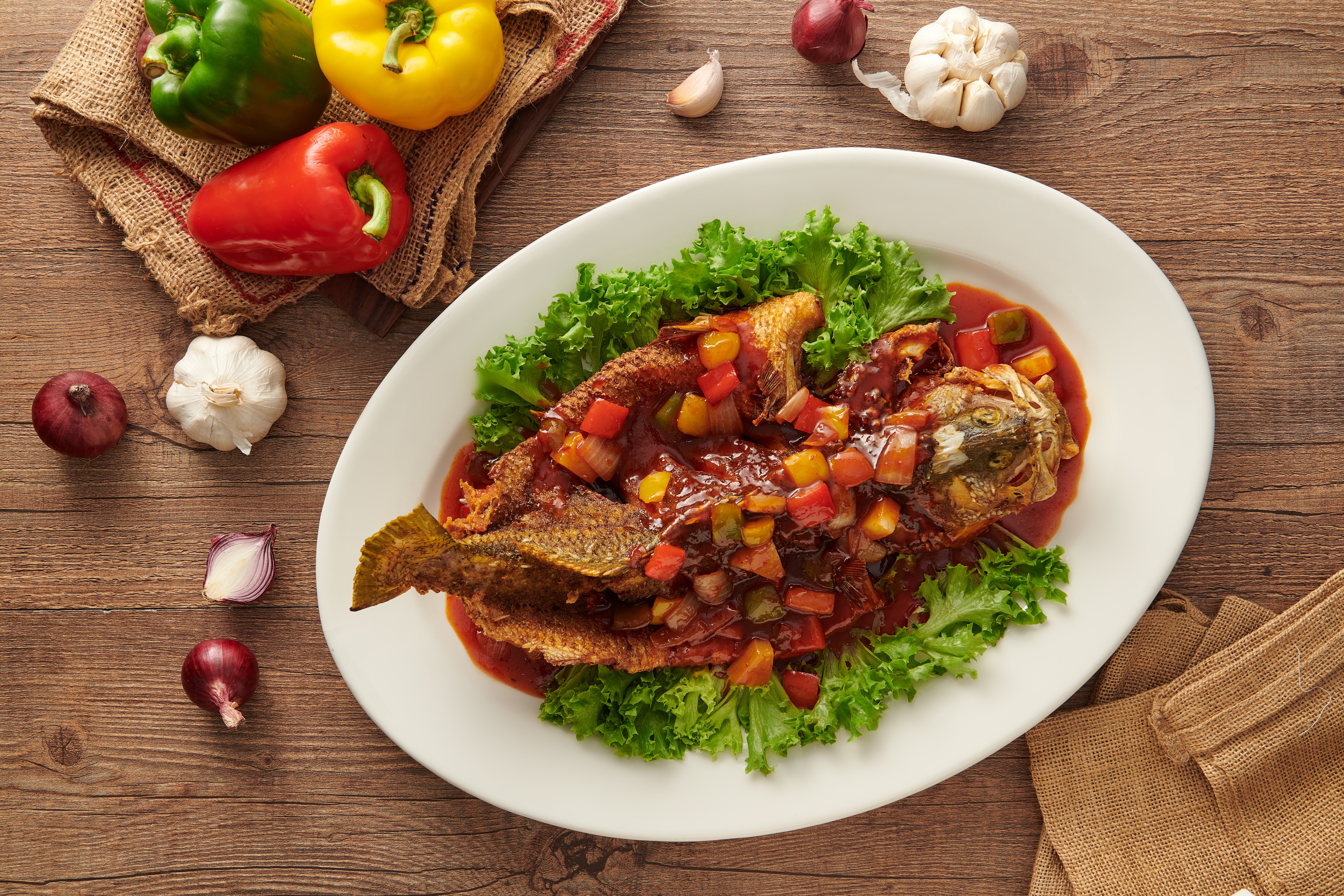 Ingredients
Fried Sea Bass
Cooking Oil (for deep frying)
3 Flavour Sauce
Misc, Ketchup, Tomato

140.0 g

Dried Red Chili, paste, saute

50.0 g

KNORR® Lime Flavoured Powder

5.0 g

Holland Onion (diced)

30.0 g

Mixed Capsicum, diced

30.0 g

Herbs, Coriander Leaves

10.0 g
Preparation
Fried Sea Bass

1. Marinade the fish with all marinade ingredients. 

2. Fry in preheated oil until golden. 

3 Flavour Sauce

1. Mix together all sauce ingredients and boil until the sauce thickens.

2. Then, add condiment ingredients. 

3. Pour sauce on fish.

4. Garnish the dish with spring onions and coriander.