Golden Ramen Veloute
The key ingredient in transforming a superior ingredient into a premium dish lies in the skills of the chef.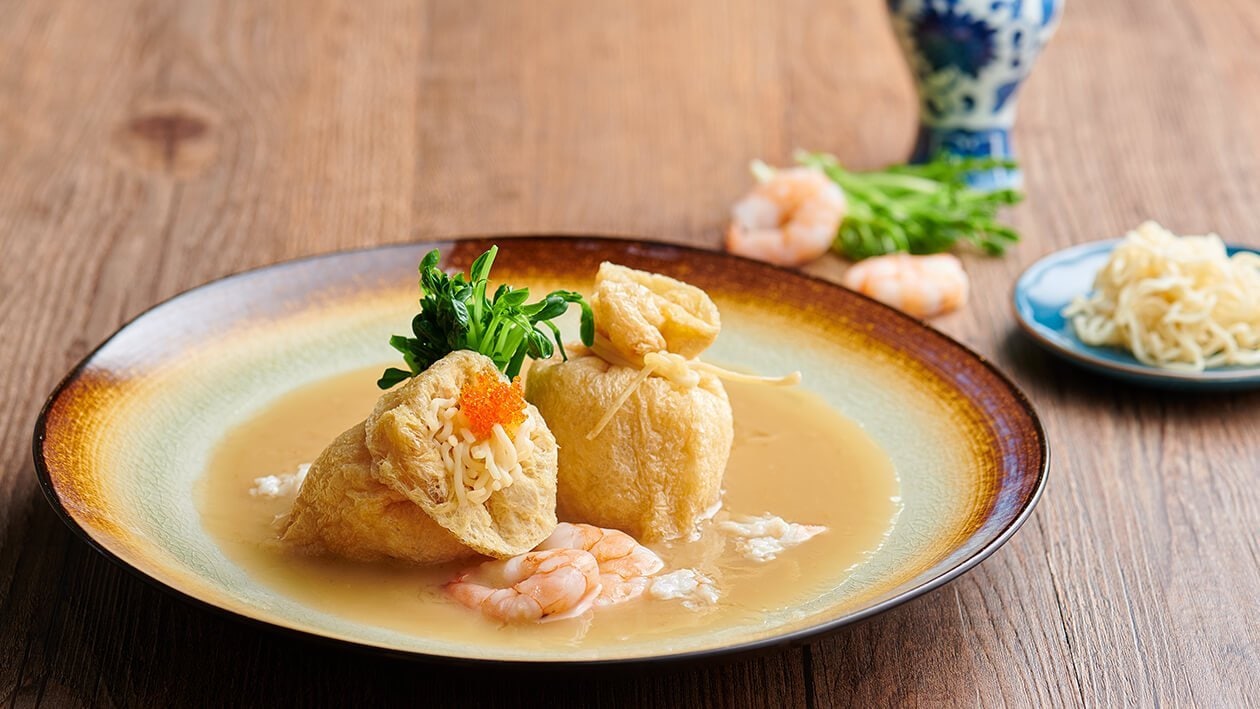 Ingredients
Prawn Broth
Prawn Shell, cleaned

1000.0 g

Young Ginger, smashed

20.0 g
Marinade
Condiments
Chinese Mushroom, julienned

50.0 g
Thickener
Golden Ramen
Beancurd Skin/Fucuk, soaked, cut 15 cm x 15 cm

10.0 pc

Cooked Ramen (to tie up Ramen Dumpling)

15.0 pc
Preparation
Prawn Broth

Boil all the ingredients in "Prawn Broth" for approximately 2 hours.
Strain and set aside. Use as required.

Marinade

Condiments

Thickener

Golden Ramen

Wrap "Marinade" ramen with soaked beancurd skin/fucuk and tie with cooked ramen. Set aside.

Soup

Combine the ingredients of "Prawn Broth" and "Condiments", boil and thicken it with the ingredients in "Thickener".
Steam the ramen dumpling for approximately 5 minutes.
Pour soup into a deep dish and place ramen dumpling into the soup and serve.