Ikan Asam Pedas
The Asam Pedas provides a sour and spicy kick which goes perfectly with the fish, creating a flavourful Malaysian favourite.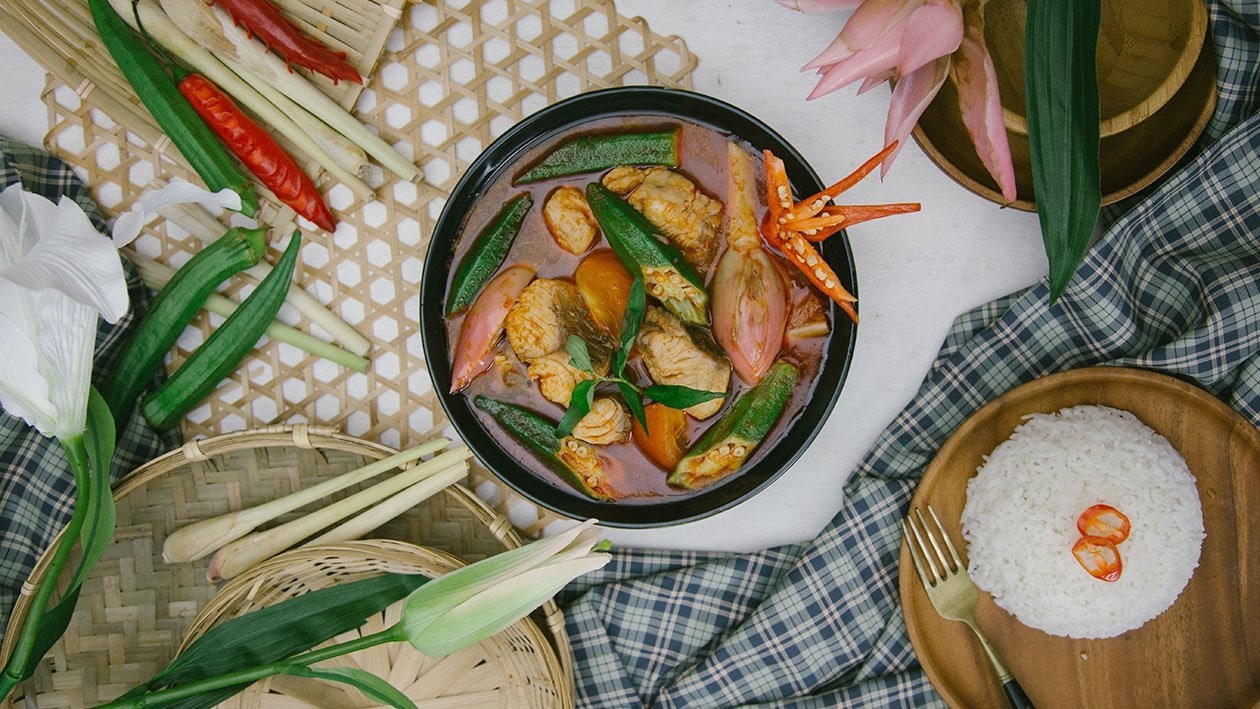 Ingredients
Red Chilli Paste
Young Ginger Paste

80.0 g
Stock Pot
Fish Meat (chunked)

1000.0 g

Ginger Flower (halved)

200.0 g

Shrimp Paste (pre-roasted)

50.0 g

Lemongrass (smashed)

80.0 g
Preparation
Red Chilli Paste

Heat up oil and sautéed all ingredients (except Knorr Lime Flavoured Powder) till fragrant.
Add in Knorr Lime Flavoured Powder and cook with low heat till oil separates.

Stock Pot

Bring all ingredients into stock pot, braised for 15 minutes.