Long Salted Egg Fries
Riding on the salted egg trend, this innovative way on how to cook potatoes really highlights the creamy and salty flavours of the egg when combined with freshly-cooked, crunchy-on-the-outside, chewy-on-the-inside, fries.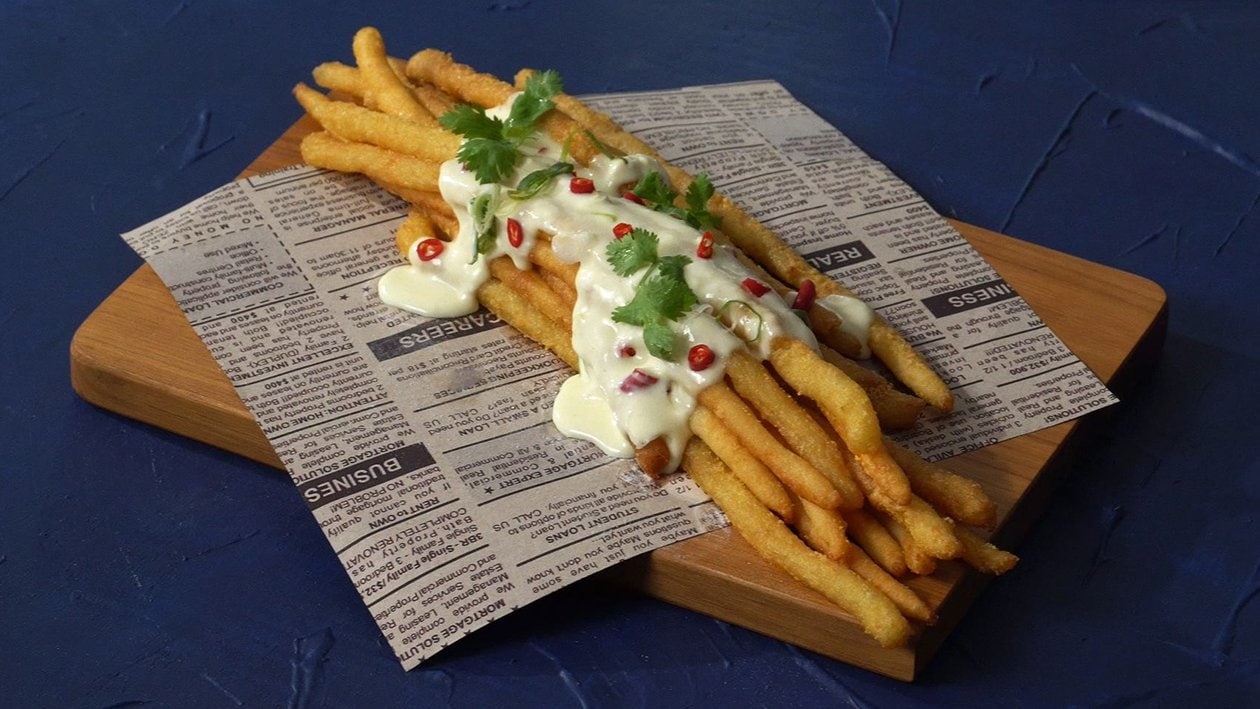 Ingredients
Long French Fries
Salted Egg Béchamel
Green Onion, chopped

1.0 g
Preparation
Long French Fries

In a cooking pot over medium-high heat, pour in the hot water and add Knorr Potato Flakes.
Stir until the mixture is thick enough to form a ball. (Do not overmix the mashed potatoes, otherwise it will have a stiff, chewy texture.)
Press the mashed potato ball through a long French fries cutter to create long tube-like shapes.
Fry in oil at 180°C until golden brown. Sprinkle with Knorr Golden Salted Egg Powder and salt. (Add the salted egg powder immediately after frying so that it sticks to the fries better.)

Salted Egg Béchamel

Sauté chilli, green onion, Knorr Golden Salted Egg Powder and curry powder in a pan. In a bowl, whisk in milk and butter. Pour in the pan and let it simmer.
Add flour, then whisk until the mixture thickens, and strain.
Pour the béchamel into the pan, taste and season as needed. (Remember to strain the béchamel sauce first to get rid of lumps, and for a smoother consistency.)

Plating

Scatter the long fries messily on a board and pour the sauce generously over the fries.