Nasi Dagang with Fish Curry
This is a popular meal in the states on the East Coast of Peninsular Malaysia, usually served with curry fish.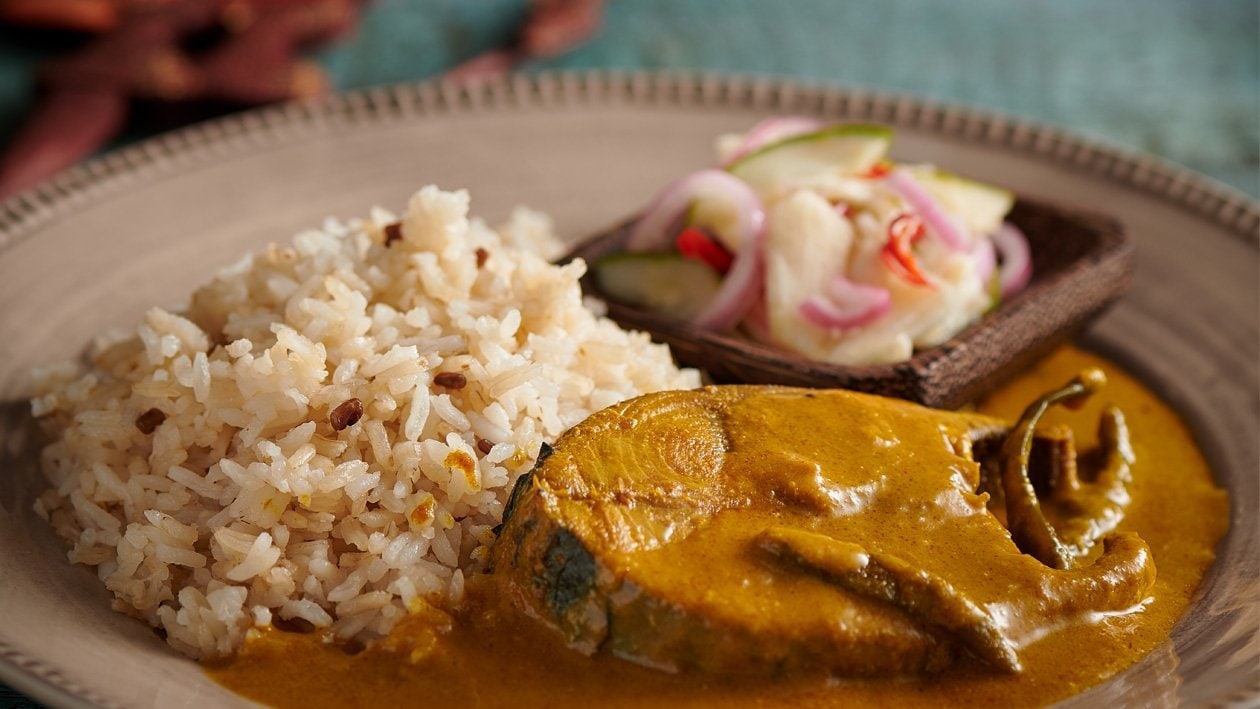 Ingredients
Cook the Rice
Boil the Fish
Curry Paste
Garlic, blend to paste

20.0 g
Serving
Preparation
Cook the Rice

Blend shallot and ginger into paste
Heat up corn oil
Saute all blended paste ingredient to fragrant
Add in all remain ingredients
Steam to cook

Boil the Fish

20 minutes

Boil the fish with asam slice to cook for 20 minutes

Curry Paste

In a pot, combine all blended paste ingredients with powder ingredients.

Serving

Add water and coconut milk in the pot. Bring to boil.
Add cooked fish when boiling.