Oriental Roast Leg of Lamb
Give your usual leg of lamb an exciting Asian twist.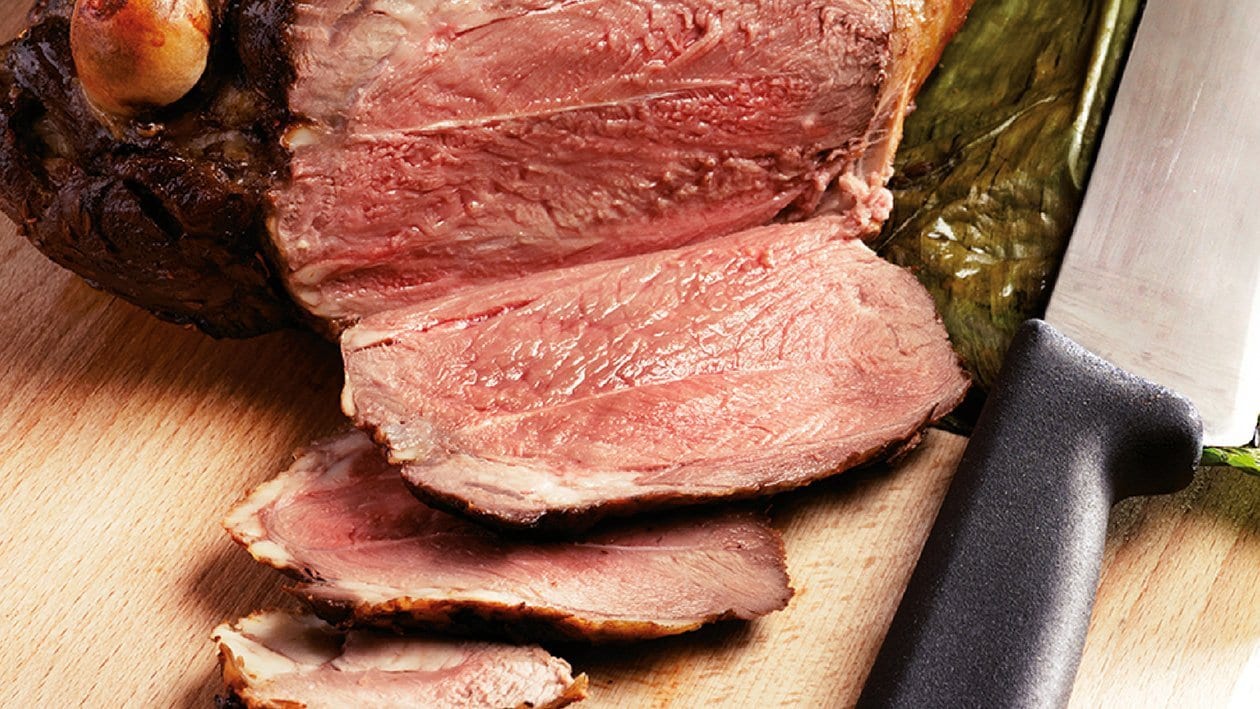 Ingredients
Roast Leg of Lamb
Leg of Lamb, whole & bone in

2500.0 g
Coriander Vinaigrette
Spring Onion, chopped

300.0 g

Young Ginger, chopped

100.0 g

Coriander Leaf, chopped

200.0 g
Preparation
Roast Leg of Lamb

Marinate whole leg of lamb with all the ingredients.
Roast in pre oven at 140° Celsius, for 30 minutes.
Wrap marinated leg of lamb with turmeric leaf, followed with banana leaf. Continue roasting for another 30 minutes.
Once achieved the desired doneness, remove from oven and keep warm before assembly.

Coriander Vinaigrette

Mix all ingredients and allow to infuse for 24 hours, in chiller.

Assembly

Placed prepared "Oriental Roast Leg of :lamb" on the carving board.
Served with "Coriander Vinaigrette".