Roasted Chicken, Percik Sauce
Malay cuisine is rich with robust and flavourful dishes, and this simple roast chicken dish is no exception - flavoured with aromatic cumin, chili and ginger.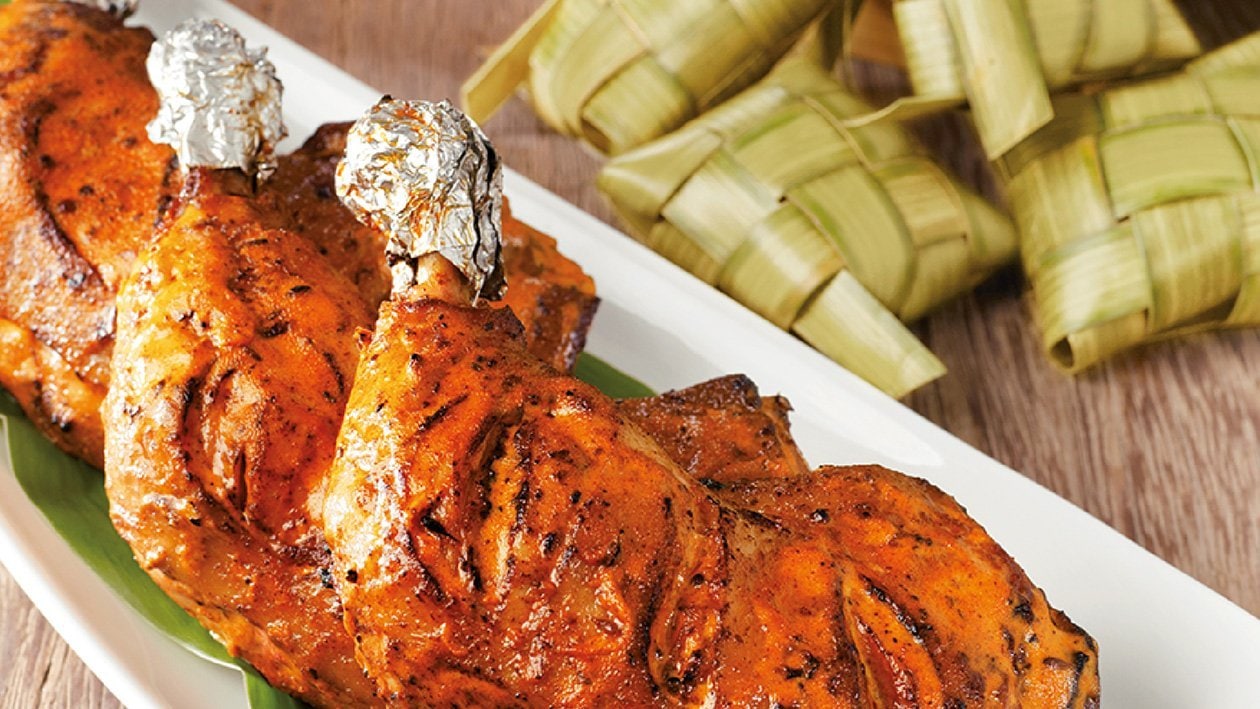 Ingredients
Roast Chicken Marination
Whole chicken leg

2000.0 g

Young Ginger, blended

200.0 g

Cumin Seeds, toasted

5.0 g

Spice, Garam masala

35.0 g
Percik Sauce
Preparation
Roast Chicken Marination

Place all ingredients in a bowl and mix well.
Marinate chicken whole leg for approx. 4 hours.
Roast in pre heat oven, at 150° Celsius, for 60 minutes.
Discard from oven. Keep warm before assembly.

Percik Sauce

Melt margarine over medium heat.
Saute all blended items and chilli paste, till fragrant.
Pour in filtered water, simmer for 10 minutes.
Add in sugar and Knorr Chicken Stock.
Low down the heat, add in Lady's Choice Real Mayonnaise. Stir until well mix.

Assembly

Arrange cooked Roasted Chicken on the serving plate.
Served with prepared "Percik Sauce".