Salted Egg Porridge
Add a rich twist to the traditional porridge with salted egg!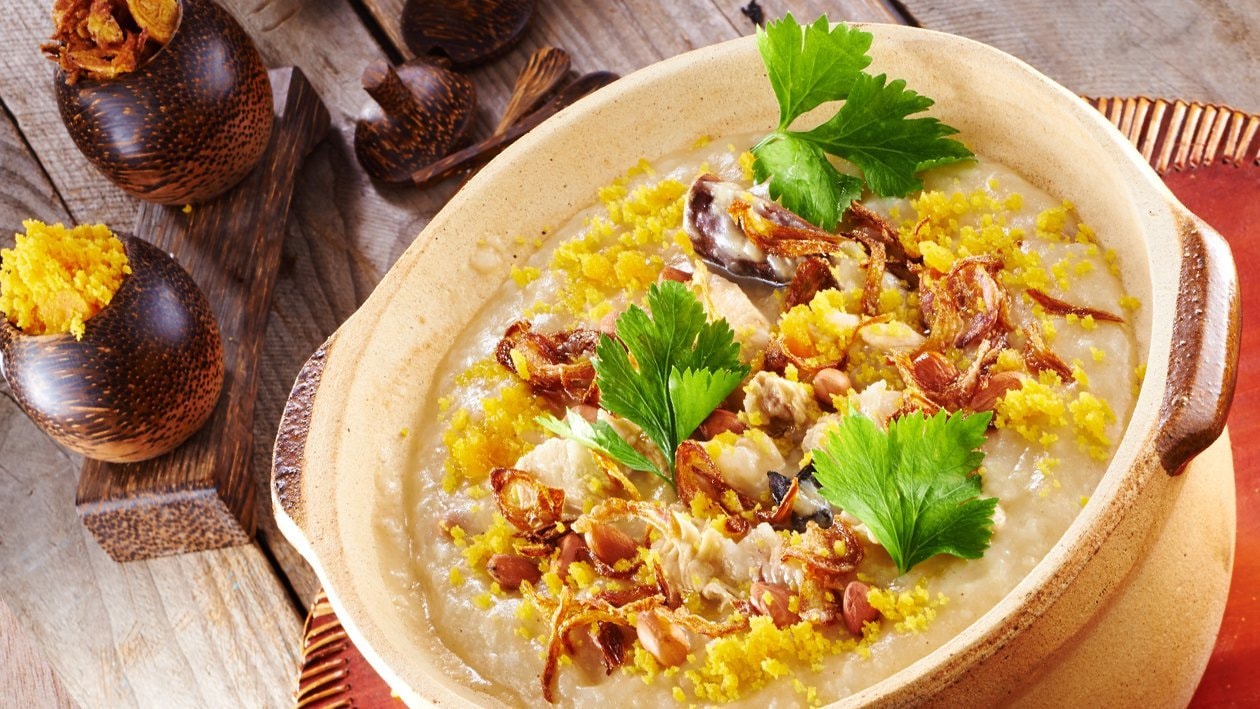 Ingredients
Spice Paste
Shallot Paste, blended

40.0 g

Young Ginger Paste

25.0 g
Soup
Chicken Breast, minced

300.0 g

White Pepper Powder

10.0 g
Topping: Salted Egg Crumble
Preparation
Spice Paste

Heat up margarine and saute with all the dry and blended spices.
Add in the aromatics (kurma powder and cumin powder).

Soup

Add in chicken, stir well and cook thoroughly. Then add in water and peanuts. Bring to a boil.
Add in rice, then bring to a boil until it becomes starchy. Stir frequently to avoid scorching at the bottom of the pan.
Add in coconut milk. Season to taste.

Topping: Salted Egg Crumble

Mix all ingredients. Steambake 150ᵒC for 6 minutes. Set aside to cool.
Crumble it using fork, and ready to use for topping.
Ready for assembly with garnishes (fried shallots and local parsley).