Read More
Sate Daging Bakar Harimau Menangis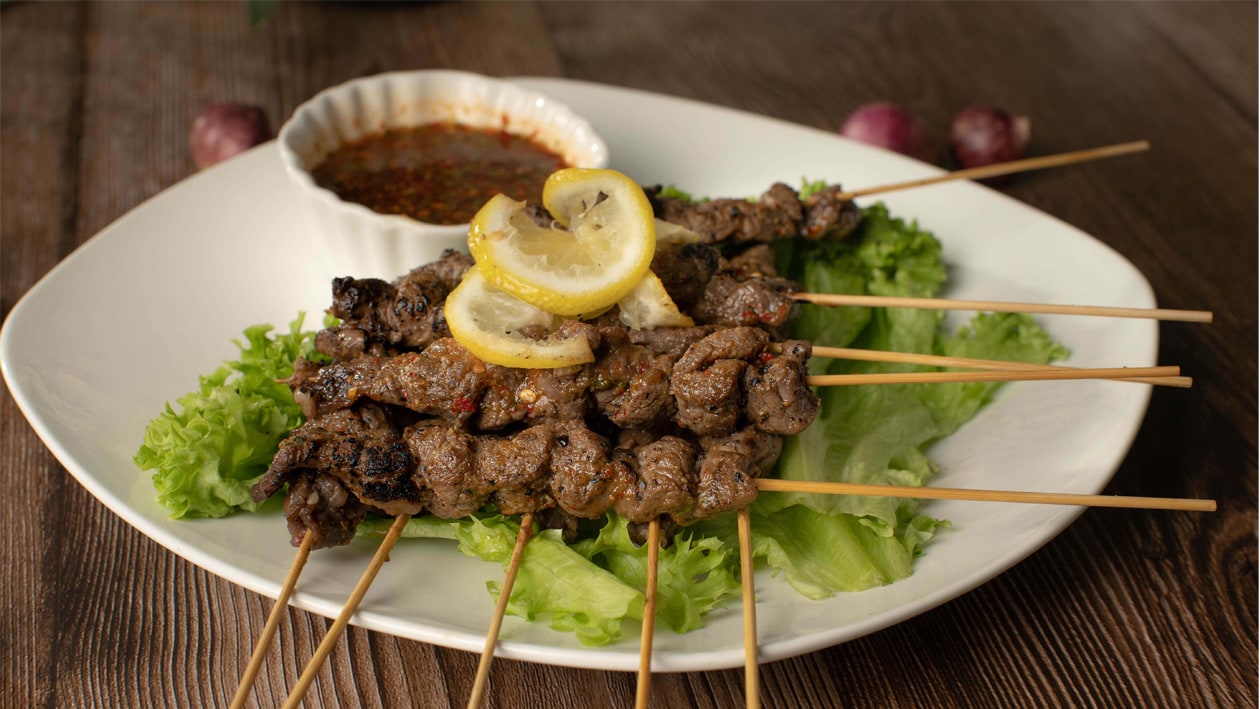 Ingredients
Sate Daging Bakar Harimau Menangis
Calculate Dish Cost
Total Cost of Ingredients
RM189.94
Beef Marination
Beef, sirloin steak
/g
1000.0 g
0%
Black Pepper Powder
/g
2.0 g
0%
Knorr Pasti Sedap Pek Peniaga Baru 600G
/g
10.0 g
0%
Oyster sauce
/g
15.0 g
0%
Dipping Sauce
Green Bird Eye Chili
/g
20.0 g
0%
Red Bird Eye Chili
/g
20.0 g
0%
Rice (dry saute & grind)
/g
25.0 g
0%
Coriander Stalks (blend)
/g
20.0 g
0%
Shallot, blended
/g
50.0 g
0%
Tamarind Juice
/g
200.0 g
0%
Chilli Flakes
/g
7.0 g
0%
Coriander Leaf, chopped
/g
30.0 g
0%
Knorr Pasti Sedap Pek Peniaga Baru 600G
/g
10.0 g
0%
Total Cost of Ingredients
Cost per Serving
Food Cost Margin
Beef Marination
Beef, sirloin steak

1000.0 g

Black Pepper Powder

2.0 g
Dipping Sauce
Green Bird Eye Chili

20.0 g

Red Bird Eye Chili

20.0 g

Rice (dry saute & grind)

25.0 g

Coriander Stalks (blend)

20.0 g

Coriander Leaf, chopped

30.0 g
---
Beef Marination

Combine all marination ingredients and stir evenly.
Stick beef to sate stick.
Grill to cook and glaze into it.

Dipping Sauce

Dry Saute rice to golden color and then grind to smooth.
Add all remain blended ingredients.
Dilute with tamarind juice and all other ingredients.
Stir evenly. Ready to serve with beef harimau menangis.