Seafood Pilaf Rice
Bring out the added sweetness of your seafood with added texture in your baked rice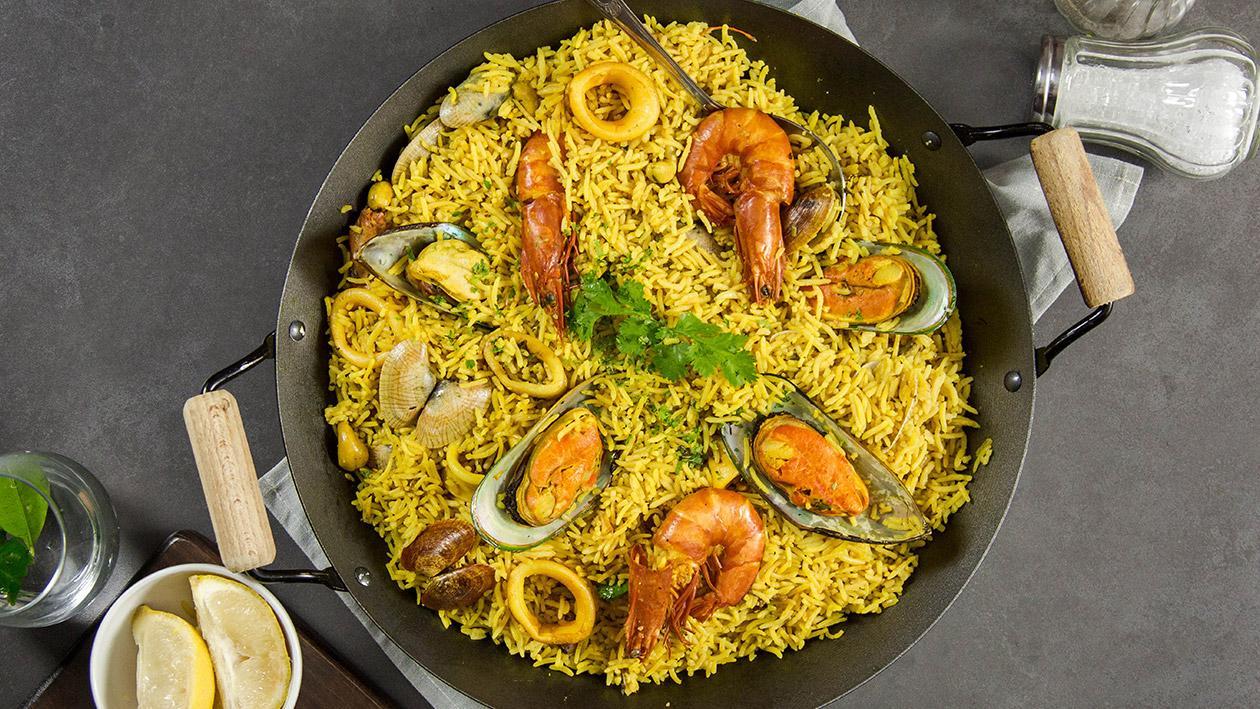 Ingredients
Preparing the Seafood
White Prawn (Medium Sized)

250 g

Sfish, Clams, fresh

250 g

Sfish, Mussels, fresh

250 g
Preparing the Seafood Pilaf Rice
Yellow Onion, chopped

100 g

Garlic, finely chopped

30 g
Preparation
Preparing the Seafood

Bring all seafood to a boil till tender.

Preparing the Seafood Pilaf Rice

In a large Pan, heat up margarine, and sauté with Cinnamon Stick, Cardamom, Star Anise, Onions, Garlic, Raisins, Paprika Powder, Turmeric Powder, Cayenne Pepper, Knorr Italian Herb Paste.
Add in the Seafood.
Add in the Basmati Rice, Filtered Water, Fried Shallots, Mint Leaves, Coriander Leaves, Knorr Chicken Stock, Knorr Lime Seasoning Powder.
Steam Seafood Pilaf Rice till cooked.
Once cooked, add in Lady's Choice Real Mayonnaise and stir gently.