Soy Chicken Cooked My Way
Winning dish from Raja Kuah Knorr 2018 champion: Siti Nor Yuwana Zulkifli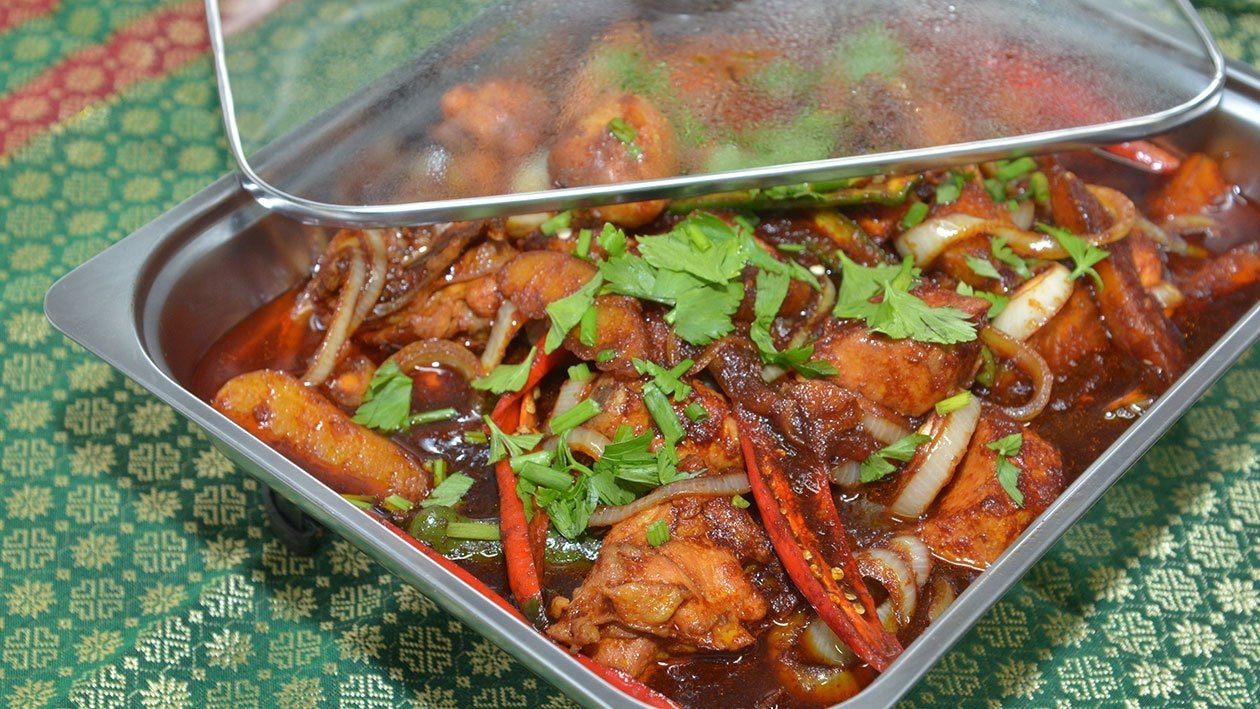 Ingredients
Soy Chicken Cooked My Way
Calculate Dish Cost
Total Cost of Ingredients
RM0.0
Marinade
Whole Chicken (cut to 8 pieces/chicken)
/pc
2.0 pc
0%
Turmeric Powder
/g
0.0 g
0%
Preparation
Grinded Chilli
/g
0.0 g
0%
Dark Soy Sauce
/tbsp
5.0 tbsp
0%
Light Soy Sauce
/tbsp
2.0 tbsp
0%
Sweet Soy Sauce
/tbsp
3.0 tbsp
0%
Tomato Ketchup
/tbsp
2.0 tbsp
0%
Chilli Sauce
/tbsp
2.0 tbsp
0%
Vinegar
/tbsp
2.0 tbsp
0%
Cooking
Total Cost of Ingredients
Cost per Serving
Food Cost Margin
Marinade
Whole Chicken (cut to 8 pieces/chicken)

2.0 pc
Preparation
Cooking
Preparation
Marinade

Mix the cut chickens with turmeric powder and salt to taste.
Fried the marinated chickens. Take out from pan once cooked.

Preparation

Blend onions, shallots, garlic, grinded chilies and ginger.
Mix dark, light, sweet soy sauce, chili sauce, tomato ketchup, and vinegar together.

Cooking

Fry the blended spices until crisp.
Pour in the sauce mix.
Add-in the chicken and stir-fry evenly. Ensure the spices and sauces coats the chicken well.
Sprinkle in a tablespoon of Knorr Chicken Stock into the gravy.
Add-on salt and sugar if needed.