BBQ Tiger Prawns Skewer with Peanut Sauce
Street and share food continues to be popular and a more sociable option when dining in groups.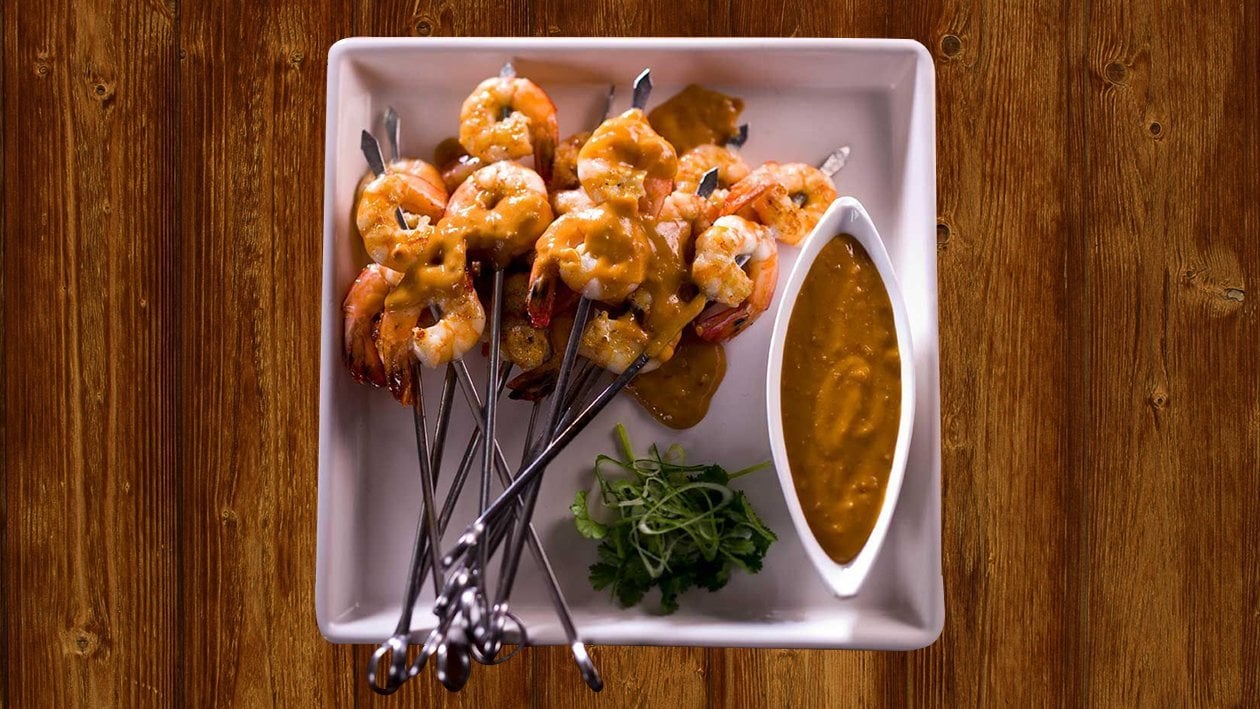 Ingredients
Prawn Preparation
Tiger Prawns, medium, peel, tail intact, deveined

20.0 pc
Peanut Sauce
Preparation
Prawn Preparation

Combine oil with Knorr Hickory Smoke Barbecue Sauce.
Marinate over the prawn.
Skew the prawn 2pcs each.
Grilled on the hot plate to tender. Serve immediately.

Peanut Sauce

Blend shallot, garlic, young ginger, galangal, lemongrass into paste.
Saute the blended paste with corn oil.
Then add in chilli paste.
Add water, Lady's Choice Creamy Peanut Butter and Knorr Chicken Stock.
Simmer to thicken the sauce. Set aside to cooling down the temperature.
Mix the peanut sauce with Lady's Choice Real Mayonnaise.
Stir well and ready to use as dipping.

Assemble on Plate

Drizzle the grilled skewer prawn with peanut sauce. Serve the peanut sauce in the dipping bowl.
Garnish with coriander leaf and slice shallot.