Dry Prawn Curry
Winning recipe from Nur Fakhira Mohd Rosli (Champion of Raja Kuah Knorr 2017)
Main Course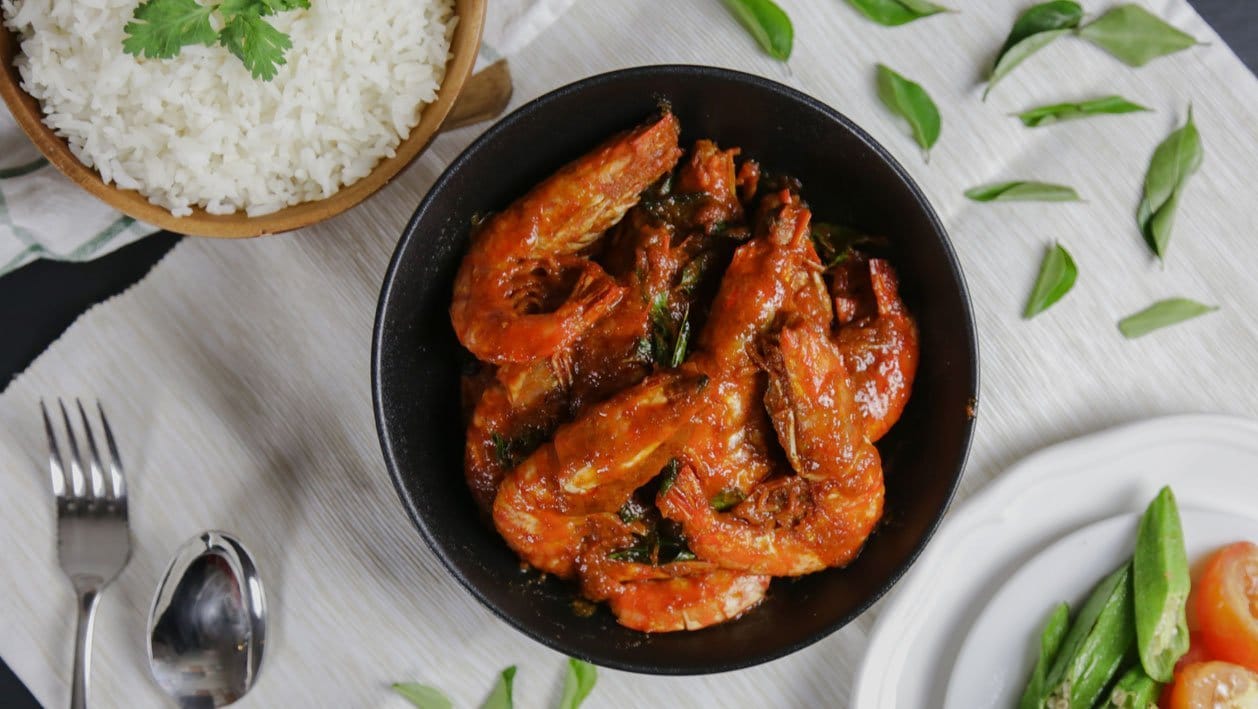 Ingredients
Dry Prawn Curry
Calculate Dish Cost
Total Cost of Ingredients
RM64.77
Marination
Tiger Prawns
/g
1000.0 g
0%
Knorr Pasti Sedap (All In One Seasoning) 750g
/g
20.0 g
0%
Blended Paste
Chilli Paste
/g
50.0 g
0%
Aromatic & Seasoning
Fish Curry Powder
/g
30.0 g
0%
Tamarind Juice
/ml
40.0 ml
0%
Filtered Water
/ml
200.0 ml
0%
Oyster sauce
/g
30.0 g
0%
Knorr Chilli Sauce 3.3kg
/g
20.0 g
0%
Knorr Pasti Sedap (All In One Seasoning) 750g
/g
15.0 g
0%
Garnishing
Tomato (Cube)
/g
100.0 g
0%
Lady's Fingers
/g
200.0 g
0%
Total Cost of Ingredients
Cost per Serving
Food Cost Margin
Marination
Knorr Pasti Sedap (All In One Seasoning) 750g

20.0 g
Blended Paste
Aromatic & Seasoning
Knorr Chilli Sauce 3.3kg

20.0 g

Knorr Pasti Sedap (All In One Seasoning) 750g

15.0 g
Garnishing
Preparation
Marination

Marinade prawn with Knorr Pasti Sedap.
Deep fry to par cook.
Set aside.

Blended Paste

Blend red onion, garlic, and chili paste.
Heat up oil.
Sautee curry leaf with blended paste.

Aromatic & Seasoning

Add in fish curry powder, water and tamarind juice into the saute blended paste.
Seasoned with oyster sauce, Knorr Chilli Sauce and Knorr Pasti Sedap.

Garnishing

Add in cooked prawn, stir-well to coating with curry.
Garnish with tomato and lady fingers.