Finger Licking, Crab Curry!
Go-to, fool-proof recipe from the 1st runner up winner; Fazerina Ibrahim. Just throw in your favourite ingredients into the mix, and it's a guarantee sure-win with the family.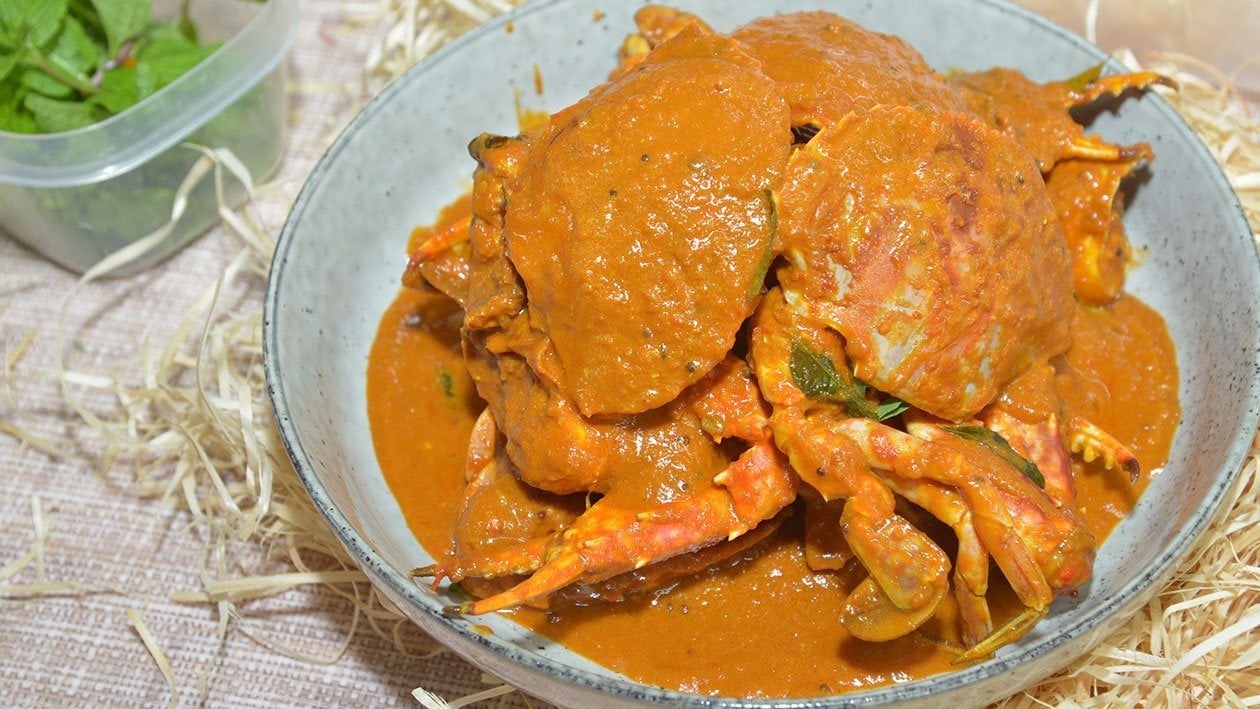 Ingredients
Preparation
Cooking
Crab, cut and cleaned

1.0 kg

Fish Curry Powder

3.0 tbsp

Knorr Pasti Sedap (All In One Seasoning) 750g

Sun-dried Turmeric

2.0 pc
Preparation
Preparation

Grind onions, garlic, ginger and chillies together. Add water to reduce the thickness.

Cooking

Heat the oil in pan, and add-in sweet soy sauce and curry leaves, stir-fry till fragrant.
Add-in the wet spices blend.
Add-in the fish curry powder, and chili powder, with a bit of water.
Fry till crisp and the oil started to boil.
Put in the crab, with a bit of water, and sun-dried tamarind.
Let it boil till the gravy are slightly dry.
Season with Knorr Pasti Sedap, salt and sugar to taste.