Mee Goreng Mamak
Want to serve something different for your customers? Try this Mee Goreng Mamak recipe that will impress your customers and tantalise their tastebuds.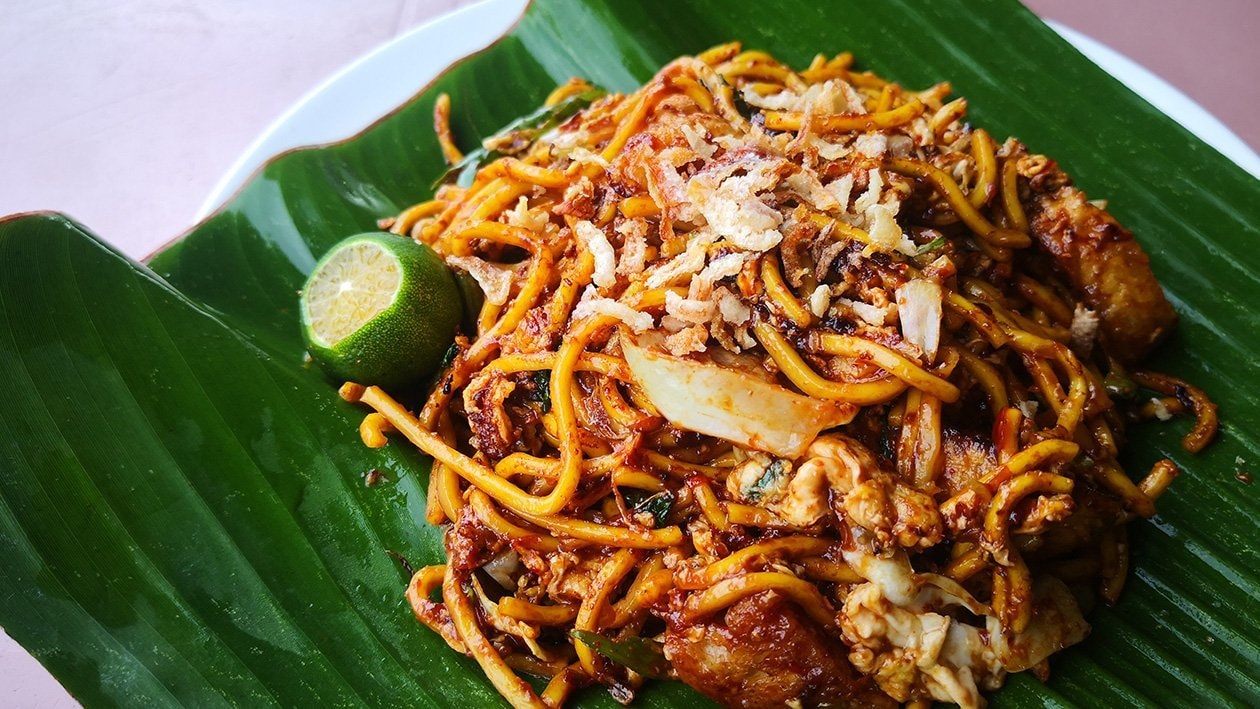 Ingredients
Mee Goreng Sauce
Knorr Chilli Sauce 3.3kg

100.0 g

Knorr Oyster Flavoured Sauce 1kg

200.0 g
Serve
Garlic, chopped and fried

20.0 g

Hard Bean Curd, deep-fried and cut in 2cm slices

25.0 g

Potato, cooked and cut into wedges

40.0 g

Tomato, cooked and cut into wedges

30.0 g

Yellow Noodles, blanched and drained

200.0 g

Green Chilli, sliced

20.0 g

Mee Goreng Sauce (prepared)

60.0 g
Preparation
Mee Goreng Sauce

Bring all ingredients to boil and cook for approximately 3 minutes. Use as required.

Serve

Saute garlic, shrimp with chilli boh. Add fishcake, potato, bean curd and tomato.
Add mustard leaves, egg, yellow noodles and mee goreng sauce. Stir well and add beansprouts.
Garnish with green chilli and fried onions.
Ready to serve.