Mexico Sky
Agave syrup is a sweetener made from a type of succulent called agave, and is a popular sugar alternative.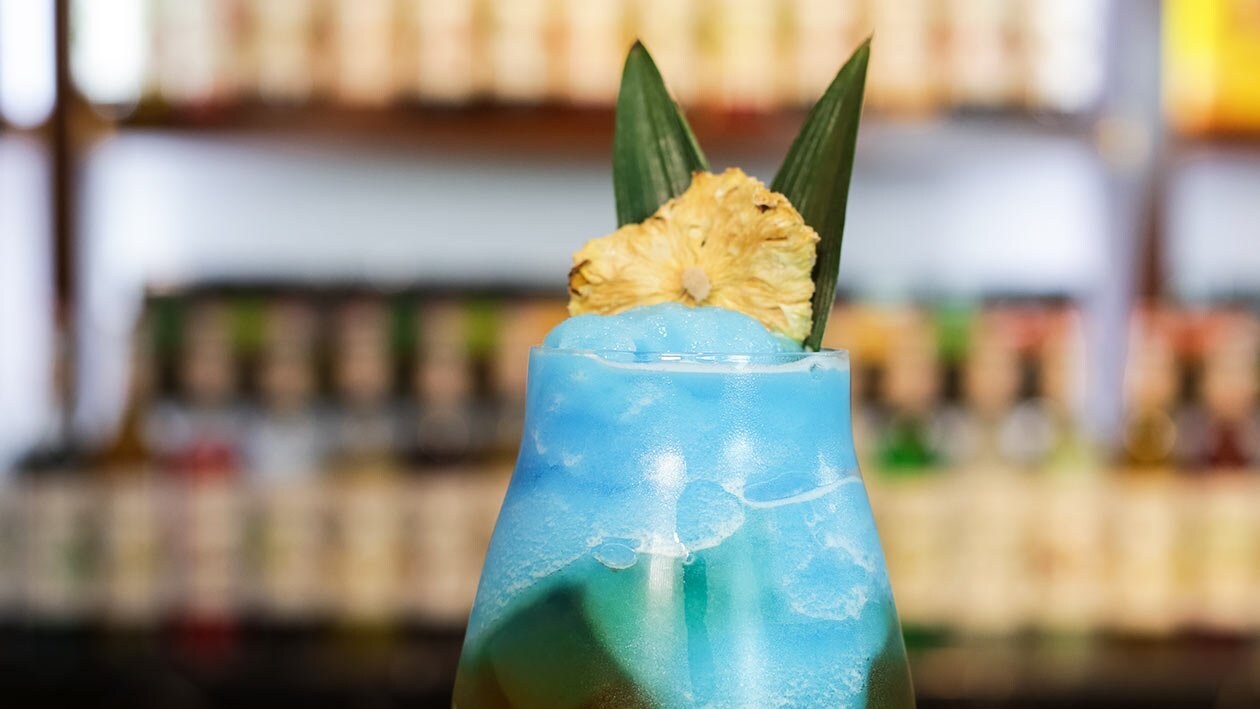 Ingredients
Blue Lagoon Mixer
Monin Blue Lagoon Syrup

15.0 ml

Monin Non-Dairy Frappe Powder

0.5 tbsp
Tea
Monin Agave Syrup

10.0 ml
Preparation
Blue Lagoon Mixer

Pre-dilute Knorr Lime Powder (1 teaspoon of powder with 3 teaspoons of water). This will give you 15ml of diluted lime juice.
Combine 5ml of diluted lime juice, Monin blue lagoon syrup, non-dairy frappe powder and 60ml water into the blender.
Blend with 1 glass of ice.

Tea

Pre-brew tea - 1 tea bag in 200ml of boiling water for 4-5 mins. Cool and set aside.
Combine tea with agave syrup.
Add in pineapple slices and half cup of ice.
Add in the ice-blended mixture.
Finally, garnish with dried pineapple and pineapple leaves.