We live in an age where everything is served on demand. At a push of a button, customers now enjoy movies via live streaming and getting around via car-booking. The same goes for food. A few taps on their mobile screen and food can be sent to the doorstep.
As more diners enjoy dining in the comfort of their home, some of them, especially tech-savvy millennials and the gen Z crowd, are moving away from cooking and enjoying the convenience of ordering their favourite dishes to be cooked and delivered right to their doorsteps each day.
In fact, there's no getting around it — COVID-19 has transformed the restaurant business. 30, 000 businesses, including restaurants in Malaysia, have shut down¹. But this doesn't mean that your business has to suffer. Even in the midst of the outbreak, some restaurants have transitioned to a highly profitable takeout and delivery model. The question is, how can you make this work for you? What's the best way to adapt your business to takeout and delivery?
We've spent some time thinking about this issue and putting together this guide to adapting your restaurant for takeout and delivery. 
GrabFood Shares 5 Tips for Promoting Your Western Food Delivery Business
Unilever Food Solutions has partnered with the pros themselves, GrabFood, to provide 5 insightful tips on how you can get more customers for your online western food business.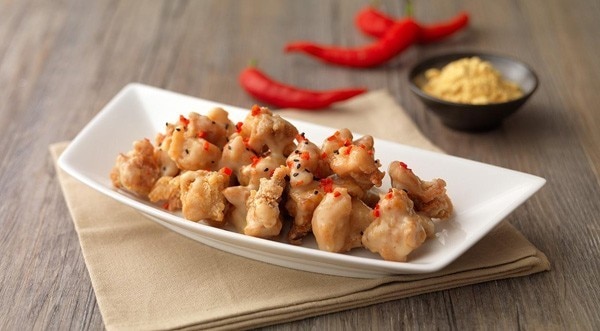 1. Offer a selection of western food that stays appetising upon delivery
There's nothing worse than waiting 30 minutes for wilted lettuce, soggy fried chicken or cold rice. Avoid customer disappointment by offering dishes on your food delivery menu that travel well, like these easy-to-transport Golden Potato Flakes Chicken.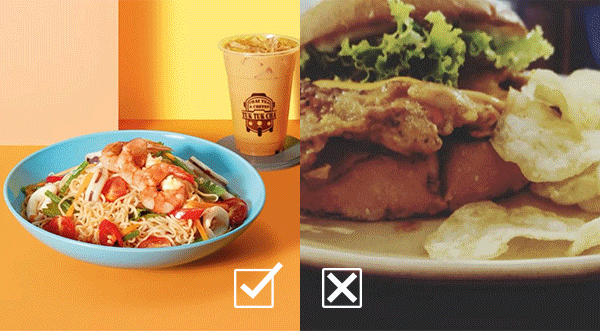 2. Let the photos do the selling – snap delicious food photos!
Grab customers' attention with well-lit food photography using simple backgrounds that highlight your dishes. Edit professionally, but make sure the photos are still true to what the customer will be getting.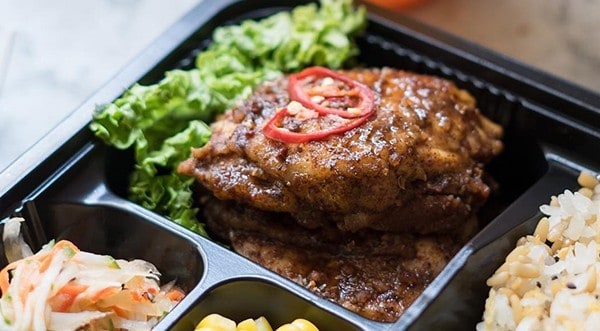 3. Use the right food delivery packaging – it's part of the dining experience
First impressions count, so it is crucial that your food comes in high-quality packaging that is leakproof, easy to open and maintains good food presentation during delivery. And don't forget to display your logo on the packaging or include serviettes printed with your logo to promote your brand!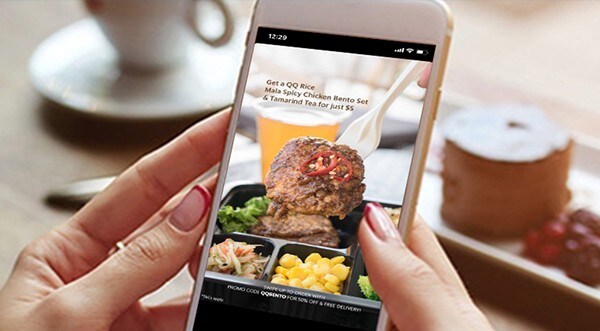 4. Offer promotions with your delivery partners
Malaysians are drawn to good deals and discounts! Offer promotions and feature it on your delivery partners platform to receive great exposure. For example, you can offer an online exclusive drink, Passion Rainbow Tea with any deal such as free delivery and discounts through GrabFood. Such promotions had brought up to 9 times sales for some businesses!


5. Deliver on time – don't let hungry customers turn hangry
Good reviews do occasionally make an appearance, but negative ones are almost guaranteed to land on your establishments feedback page if your customers aren't satisfied with the food or service. With an organised kitchen, you'll be able to hand the freshest food to delivery drivers on time, so customers will want to order from you again. You can also look into more ways of cutting down on preparation time with UFS products like Knorr Demi Glace Brown Sauce Mix that also boosts the flavours of your western dishes.
More tips on attracting diners for your restaurant's food delivery
Let's be honest – many, many restaurants are switching to a takeout and delivery model. So how can you stand out from the competition?
Succeeding in the takeout and delivery business means offering your customers a fun, unique experience. It's about more than just bringing them great food at home. You'll need to find a way to give them a really memorable evening – even if they're at home.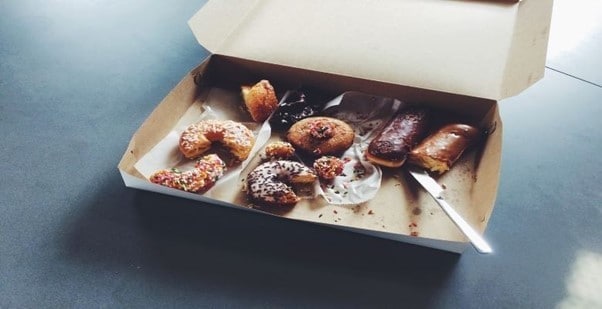 Give your customers the restaurant experience
Why do people go to restaurants? Hint: it's not just the food.
Yes, great food is a big part of what keeps people coming back to your restaurant. But your customers also come for the atmosphere. They love the sense of relaxation and the festive atmosphere that comes from going to a restaurant. They love feeling special, like they're getting a little bit pampered.
In other words, people go to restaurants for the experience, not just for the food.
What does this mean for you? It means that you have to find a way to recreate the restaurant experience for your takeout and delivery customers. Sounds challenging, but in fact, there are lots of little things you can do to make your customers feel special at home. 
This could be in the form of a card to thank your diners for ordering from your restaurant, or perhaps even a QR code that leads to a Spotify playlist that diners can listen to while enjoying their meal.
Add little luxuries
Everyone likes to get a little something extra. Tossing a freebie into your customers' takeout bags is a quick and easy way to put a smile on their faces. It doesn't have to be fancy. A simple dessert to round out their meal – maybe your house special brownies, or a few cookies?
Think about the kinds of perks you might offer customers in your restaurant. Do you offer them a complimentary dessert? You can do the same at home. Do you offer them fresh fruit or snacks while they wait for a table? Consider doing the same with to-go orders.
If someone is ordering from the kids' menu, why not throw in a mini box of crayons and a colouring page for the children? That's the kind of perk you'd probably offer at the restaurant anyway. Bonus points if the colouring page mentions your restaurant or highlights your menu, since that works as free advertising for you!
An extra mini bottle of your signature sauce, or any other condiment, is also a nice touch. These little freebies don't have to cost you much. This is an area where it's really the thought that counts.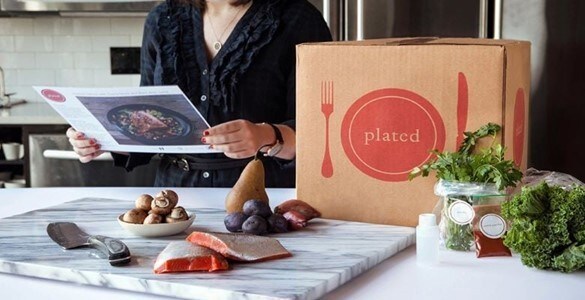 Brand everything
Packaging is also a great way to get your name out! Make sure that you're branding your packaging with the name of your restaurant, and your logo.
You can print napkins with the name of your restaurant, or even with menu ideas. The same goes for drink cups and paper plates. If you're using any reusable supplies, it's especially important to brand them.
It's also a great idea to include fun extras – maybe a frisbee printed with your name and website, or a little note pad. Just make sure that whatever you give your customers is high enough quality to last and to be enjoyable! You want your name to be associated with value and with quality.
More Ways to Attract Customers to Your Online Western Food Store
There are countless tips and tricks on how to increase customer orders in addition to the top 5 provided above. We'll throw in a couple more game-changing pointers that you can easily look up online for more in-depth information.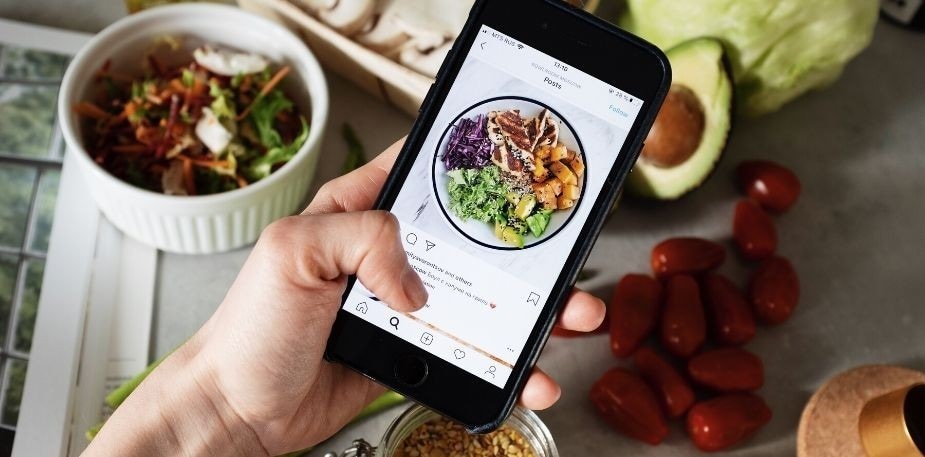 Build Your Presence on Social Media
Social media marketing is no longer an option. If you're not in, you're really missing out. Start with a page on popular platforms such as FB and IG so customers can at least tag you when they post food reviews on their stories.
Partner with Food Bloggers & Influencers
People take their food recommendations very seriously. And if they have a large fan base of followers, why not send them a free delivery to give your dish an honest review? However, whether it's good or bad, the whole world will know about it. So prep well and give it your best shot!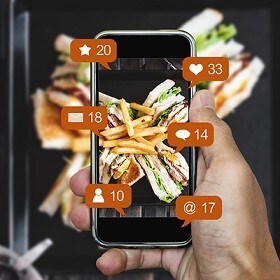 Take Customer Reviews Very, Very Seriously
Never ignore feedback, especially the negative ones. What they say has a direct and instantaneous impact on your sales. Address them quickly, and address them well. Look into the issue and respond appropriately. Admit mistakes and mishaps with an honest apology – offering a discount on their next order would also help rectify things and retain your pool of existing customers. If you are not getting any reviews, running a promotion that rewards feedback will help boost traffic.
Final thoughts
COVID-19 has changed our world in countless ways. Even though Malaysia is re-opening, it's not exactly the same as it used to be. Restaurant owners know this, and so does the public.
Many people say that they really miss the fun, comfort, and warmth of restaurant dining. While they are longing to return to normal, it may still be a little hard for them to venture out of their homes and dine in a restaurant.
As a restaurant owner, it's important to help diners with this transition to the new norm. This could mean open lines of communication with your customers and establishing clear rules about masking, social distancing, and hygiene. It could also mean ramping up your takeaway and food delivery offerings and experience to provide for those who have become more comfortable dining at home.
Establishing a clear roll out plan with your business partners will help you prioritise your efforts. Partnering with an established platform like GrabFood will also let you leverage on their expertise and support. If you follow our tips and advice, you should be able to manage this tough transition!
¹Reference: https://www.straitstimes.com/asia/se-asia/30000-malaysian-businesses-have-folded-up-since-movement-curbs-in-march