Green Chills
A refreshing variation to Jasmine tea with the addition of peppermint and apple flavours.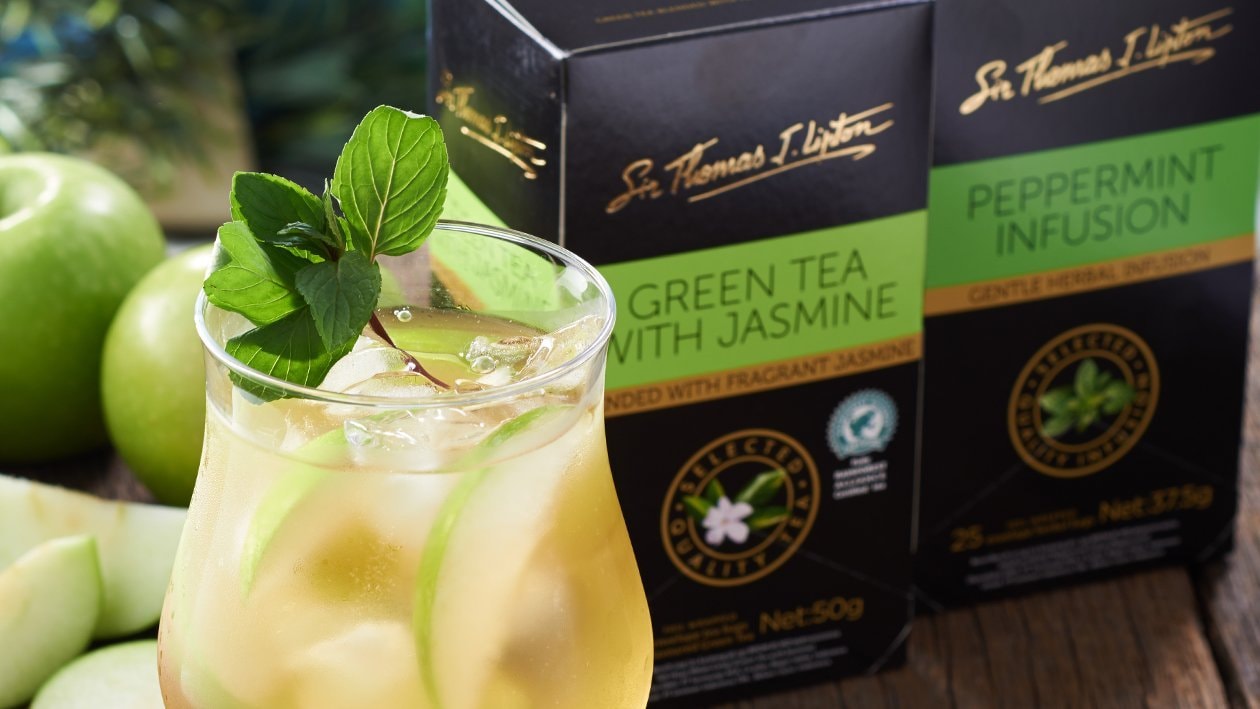 Ingredients
Pandan Syrup
Pandan Leaf (Screwpine Leaf), knotted

6.0 pc
Assembly
Green Apple (whole fruit), sliced

1.0 pc
Preparation
Pandan Syrup

In a saucepan, add in 1 cup of water, 2 cups water and pandan leaves. Stir the mixture gently until most of the sugar has dissolved on low heat.

Assembly

Boil water and steep Sir Thomas Lipton Green Tea with Jasmine and Sir Thomas Lipton Peppermint Infusion tea bags for 5 minutes.
Add in the apple slices, apple juice and leave to chill in the refrigerator.
Pour the apple tea over the ice cubes and serve with pandan syrup on the side.