Teh C Kurma
Sweeten the classic Malaysian The C with the deep sweetness of dates.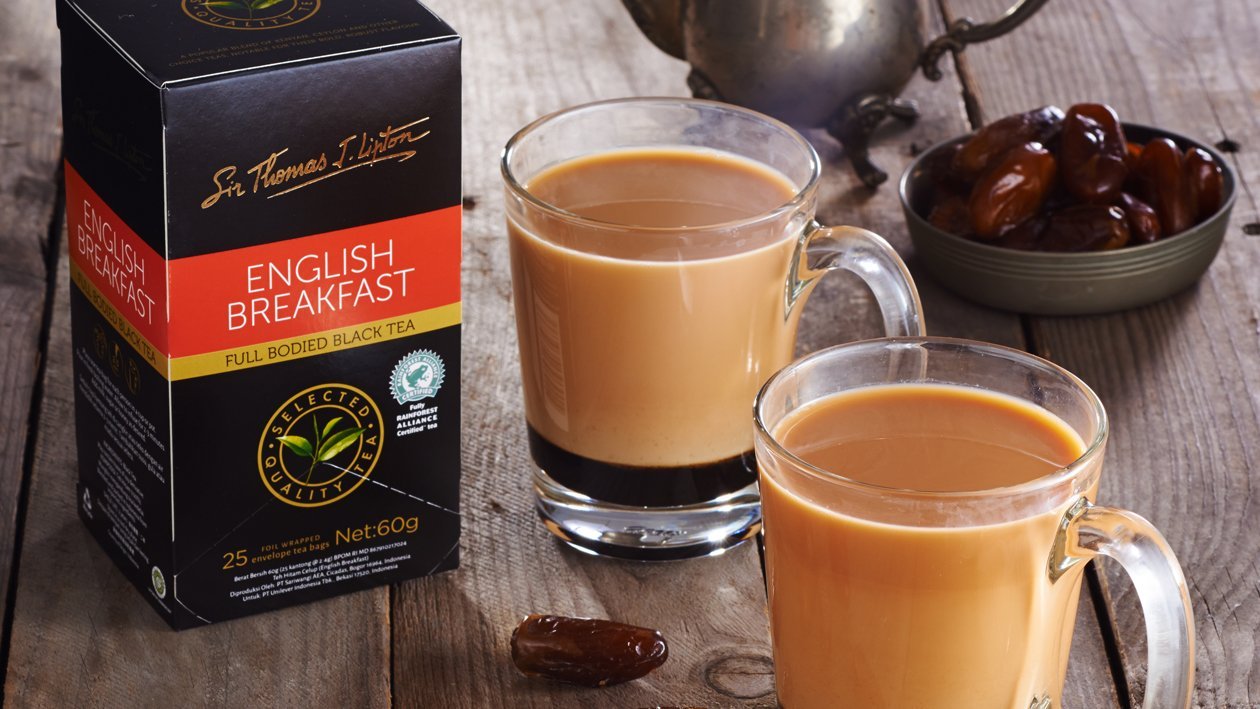 Ingredients
Teh C Kurma
Calculate Dish Cost
Total Cost of Ingredients
RM0.0
Tea
Hot Water
/ml
300.0 ml
0%
Evaporated Milk
/ml
80.0 ml
0%
Date Syrup
/ml
80.0 ml
0%
Sir Thomas Lipton English Breakfast Envelope Teabags 2.4g
/pc
2.0 pc
0%

Total Cost of Ingredients
Cost per Serving
Food Cost Margin
Tea
Preparation
Tea

Steep STL English Breakfast Tea in hot water for 4 minutes.
In 2 cups, layer the bottom with date syrup then slowly pour in the evaporated milk.
Using a tablespoon facing backwards, place it at the side of the cup pointing downwards and slowly pour in the STL English Breakfast tea.
Stir well to combine before drinking.