Kaffir Lychee Tea
The Kaffir Lime Leaf is an ingredient unique to Southeast Asia, giving this drink an authentic touch.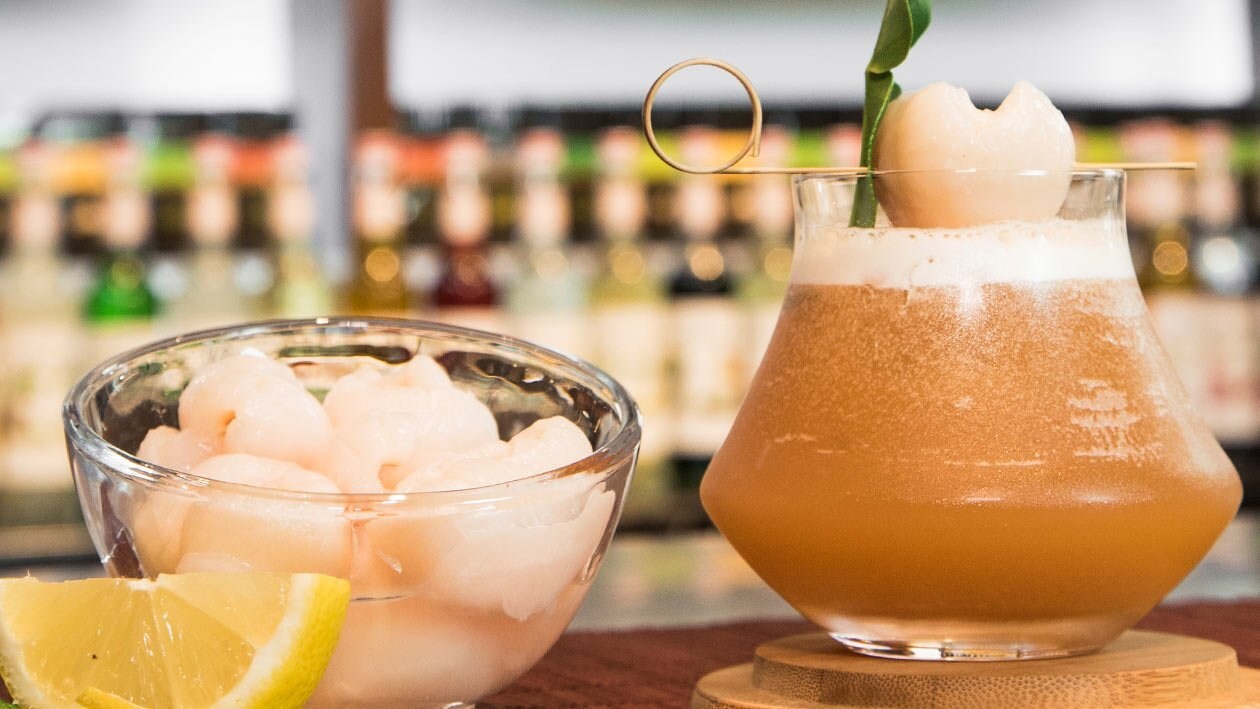 Ingredients
Tea
Veg, kaffir lime leaf

2.0 pc

Monin Lychee Fruit Mix

30.0 ml
Preparation
Tea

Pre-brew tea - 1 tea bag in 200ml of boiling water for 4-5 mins. Cool and set aside.
In a shaker, add in 120ml of pre-brewed tea, Monin lychee fruit mix, lemon slice, and lime leaf.
Add ice and shake well.
Strain and serve in a glass.
Garnish with lychee and kaffir lime leaves.