Marshmallow Pillow
The comforting notes of vanilla make this drink popular with children.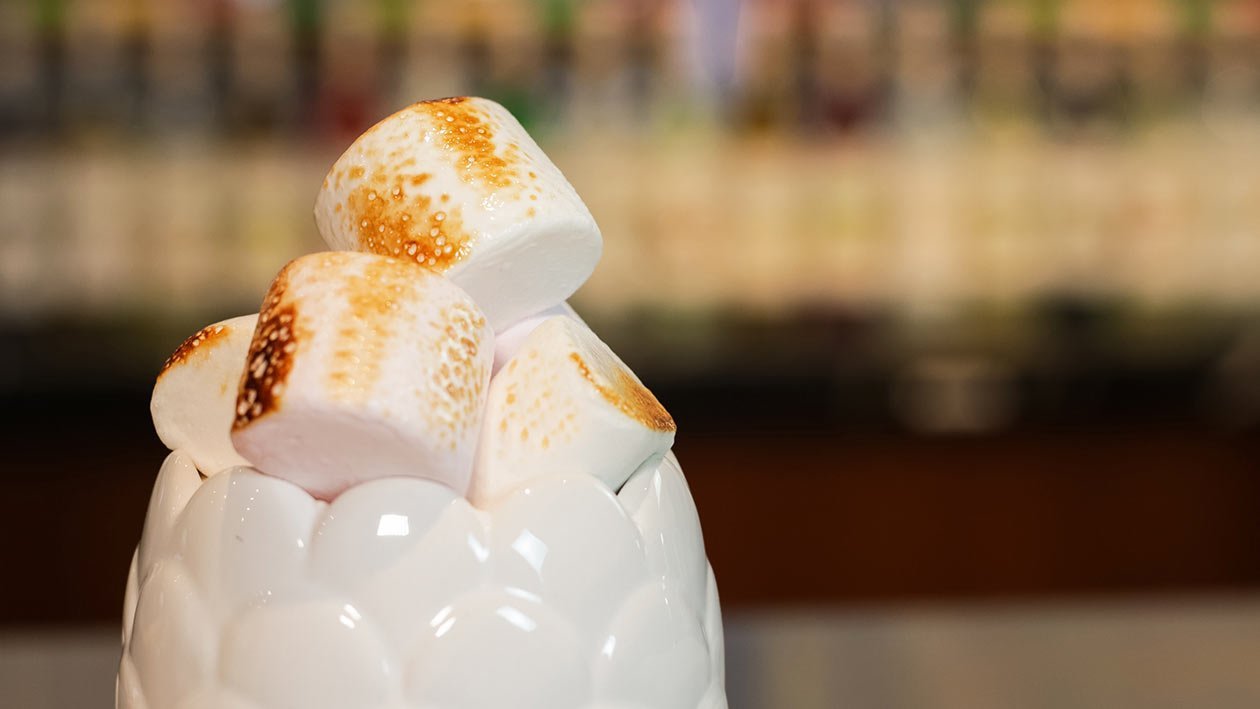 Ingredients
Tea
Monin Macaron Syrup

15.0 ml
Preparation
Tea

Pre-brew tea - 1 tea bag in 200ml of boiling water for 4-5 mins. Set aside.
Combine 100ml of pre-brewed tea and all other ingredients in a milk pitcher.
Froth until mixture is hot.
Serve in a glass. Add marshmallow toppings and blowtorch it for nice glaze.