Raspberry Flash Jasmine
The sweet tartness of raspberry goes well with the earthy taste of green tea.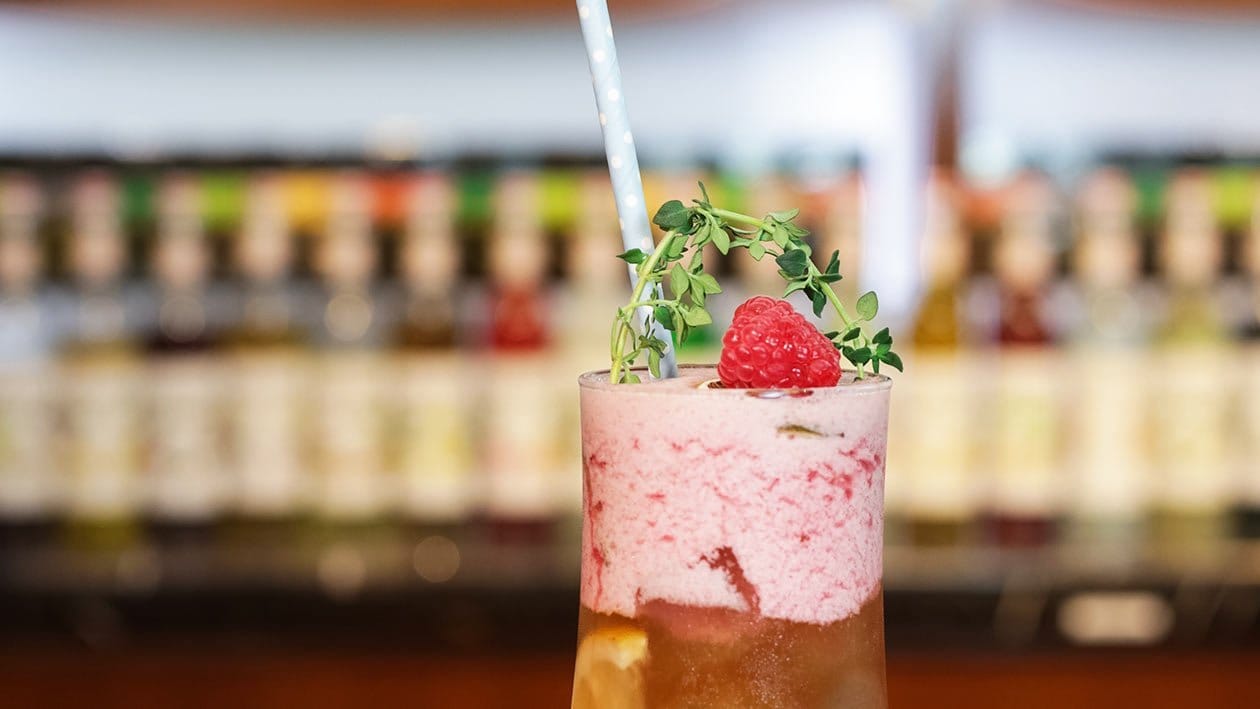 Ingredients
Tea
Monin Raspberry Fruit Mix

30.0 ml
Preparation
Tea

Pre-brew tea - 1 tea bag in 200ml of boiling water for 4-5 mins. Cool and set aside.
Combine Monin Raspberry Fruit Mix Syrup, lemon, and water in the blender. Blend with ice.
In a separate serving glass, add in 100ml of pre brewed tea and half a cup of ice.
Add in the ice-blended mixture and garnish with Mint leaf and Raspberry.