The Remedy
The traditional blend of soothing ingredients such as chamomile and ginger make up this ultra comforting drink.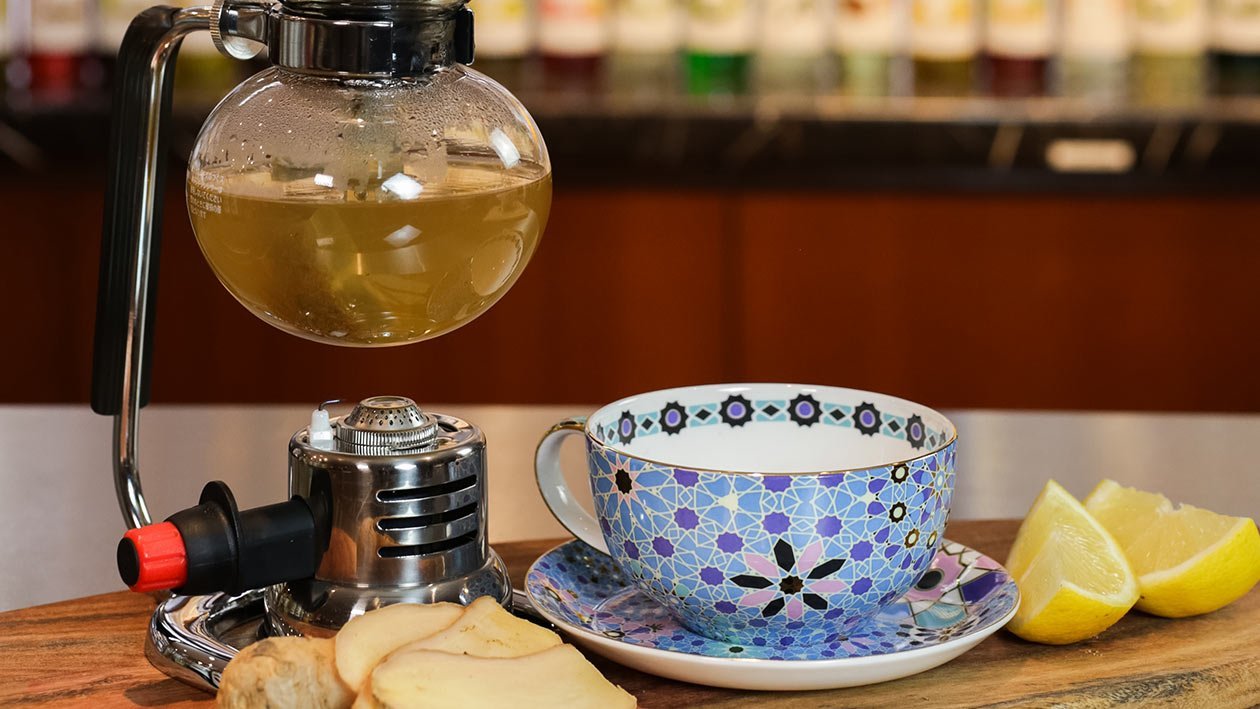 Ingredients
Tea
Monin Lemon Honey Ginger Syrup

50.0 ml
Preparation
Tea

Combine all ingredients in a teapot, including tea bag.
Let it brew in boiling water for 4-5 minutes.
Strain the liquid out into a cup.
Garnish with ginger and lemon.