Tri Floral Fountain
This unique blend of floral flavours give this drink a refreshing and interesting touch!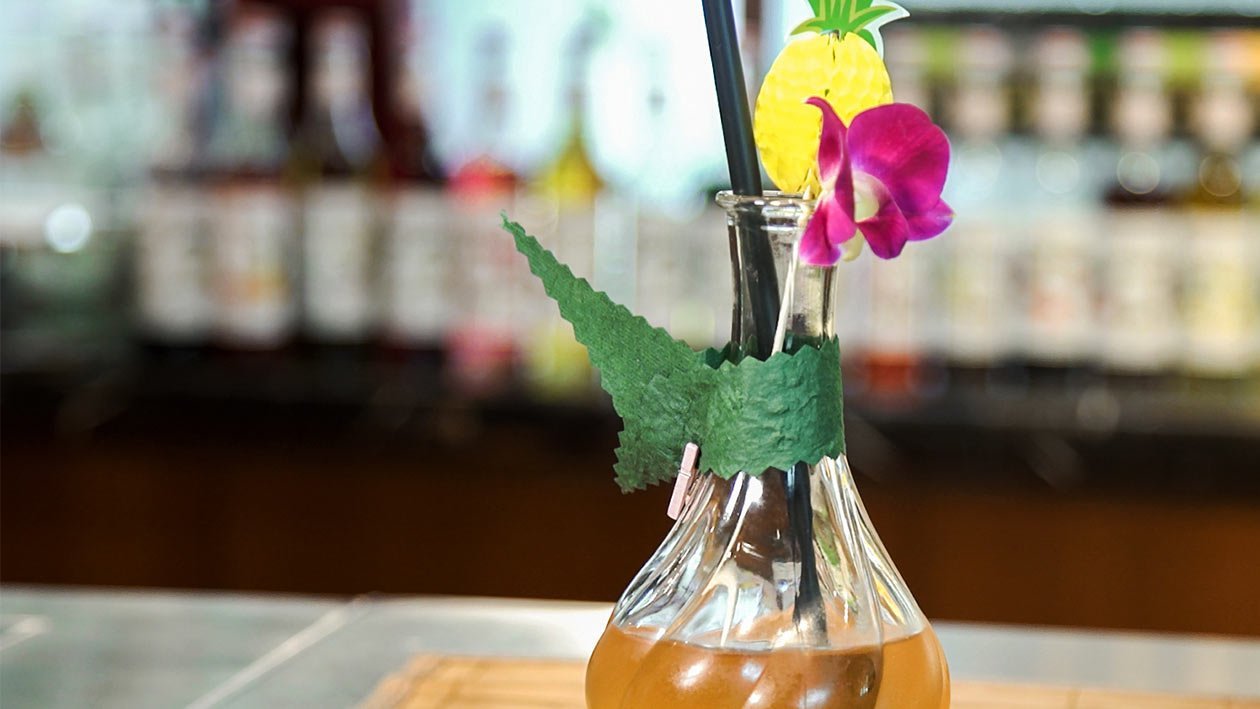 Ingredients
Knorr Lime Powder
Tea
Monin Elder Flower syrup

15.0 ml
Preparation
Knorr Lime Powder

Pre-dilute Knorr Lime Powder (1 teaspoon of powder with 3 teaspoons of water). This will give you 15ml of diluted lime powder.

Tea

Pre-brew tea - 1 tea bag in 200ml of boiling water for 4-5 mins. Cool and set aside.
Combine 120ml of pre-brewed tea, 10ml diluted lime powder and both of the Monin syrups in the mixing glass.
Add ice and stir till evenly mixed.
Transfer in a serving glass and serve with orchid flower.