Chamomile Potion
Chia seeds turn gelatinous when soaked in water for a long time, giving drinks a fun texture when served.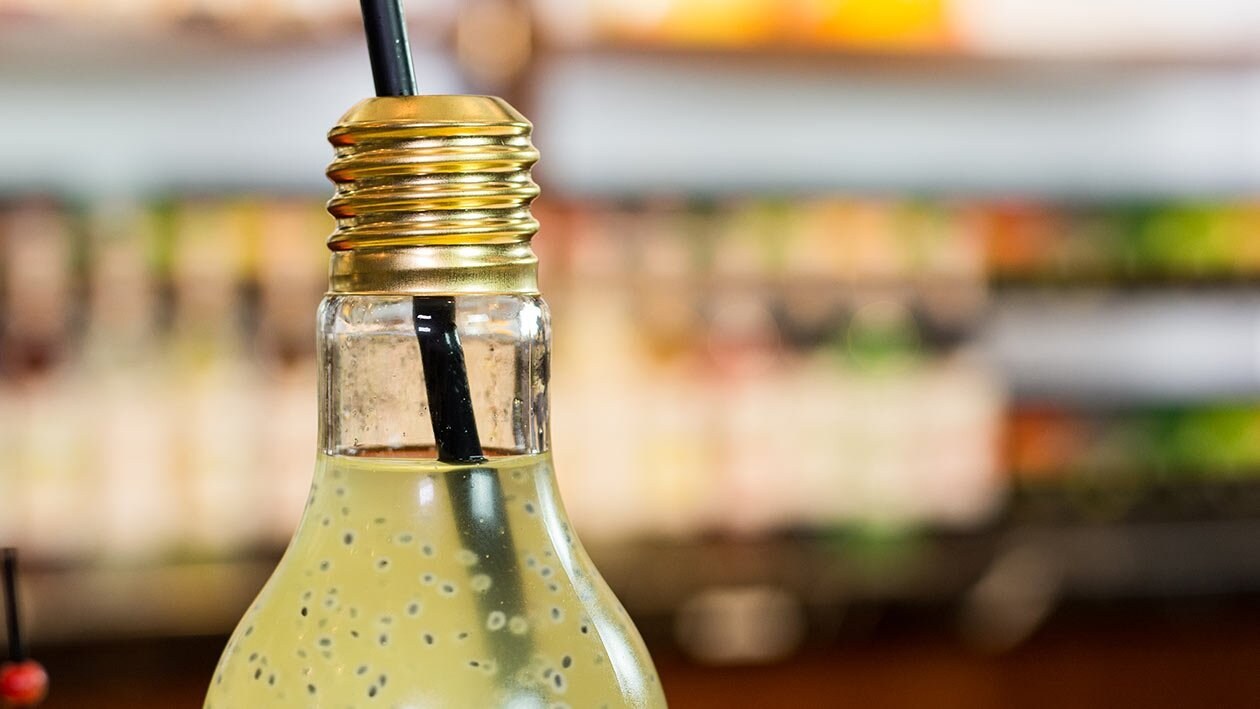 Ingredients
Tea
Monin Yuzu Fruit Mix

15.0 ml
Preparation
Tea

Pre-brew tea - 1 tea bag in 200ml of boiling water for 4-5 mins. Cool and set aside.
In a mixing jar, combine 100ml of pre-brewed tea, Monin pear syrup, and Monin Yuzu fruit mix.
Add ice and stir well.
Pour into a serving glass. Add in chia seeds and top up with soda.